Community food growing projects in South Lakeland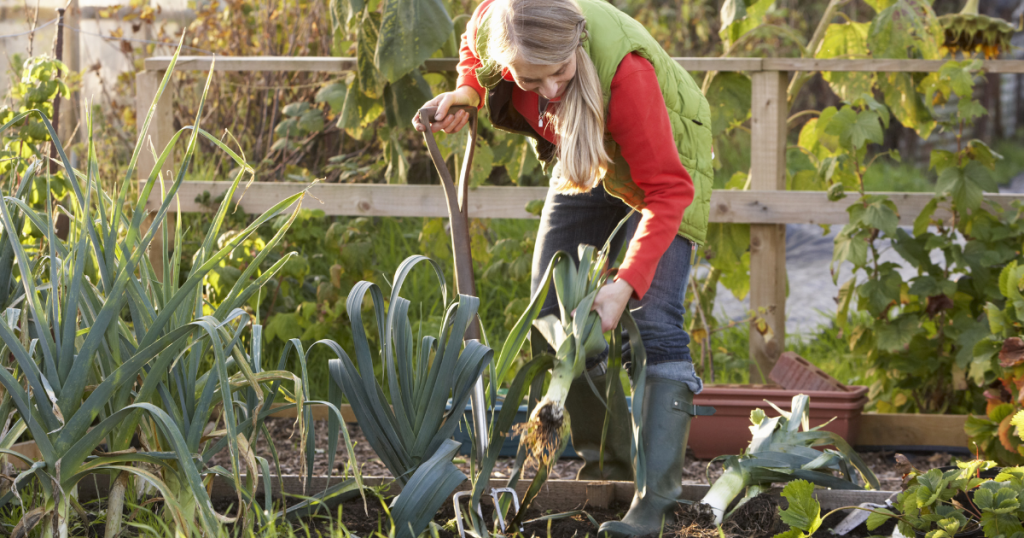 Could you volunteer your time and/or expertise to help a food-growing group? Here's a round-up of local projects. 
---
Sustainability and Energy Network Staveley (SENS) – us!
Contact: senstaveley@gmail.com
We have a polytunnel in Staveley where we've grown food for veg bags and for the 'Big Onion' community shop in the Mill Yard. Previous projects include growing food in the school grounds and adding community herb planters around the village.
Staveley Parish Council has restored a large area of allotments on the road to Kentmere, and recently purchased another smaller plot of allotments for local residents in the centre of Staveley.
Waste into Wellbeing – SLACC (Kendal)
Contact: stacy@cinnamonltd.co.uk Stacy Hurley, Project Co-ordinator, Waste into Wellbeing
Waste into Wellbeing is a project run by South Lakes Action on Climate Change (SLACC). The project runs a Community Food Larder at Stricklandgate House, which is open to everyone. It uses food recued from local food retailers, and from food re-distribution charity Fare Share, which would otherwise be wasted.
It also runs the Kendal People's Café, where food is served on a pay-as-you-can basis, and Kendal Community Kitchen. This is a series of pop-up events, where people can watch an informal cooking demo using surplus food, enjoy the meal and take away a free recipe pack to help them cook the dish at home.
You can help by volunteering your time, donating surplus food or making a donation.
Windermere Food Group
Contact: deb.binch@gmail.com
This groups aims to increase the amount of fruit and veg grown in the area to reduce the negative impact of global food production, like air miles, pollution and plastic packaging
Their project 'Fruity Windermere' has seen around 50 trees and 50 fruit bushes planted around the area. The fruit produced is free for people to take.
Windermere Food Group also run The BT Plot, a demonstration garden that shows how food can be grow locally with chemicals, digging or plastic. The plot can be extended as more people get involved with growing.
Appleby Road Community Garden (Kendal)
Contact: chris.eastman@queenkatherine.org, Chris Eastman, Community Garden Co-ordinator
This project aims to provide children, young people and volunteers with education and training opportunities, and a chance to grow fruit and veg in a friendly and supportive environment. The garden is used by a range of individuals and groups of all ages and abilities.
The garden is designed and run using permaculture principles, it has open access and is owned by The Queen Katherine School. The community involvement in the project is run by Friends of Appleby Road Community Garden (ARCG). Contact Chris to go and have a look around.
South Lakes Community Garden (Kendal)
Contact: Stephen Whitehouse, swhitehouse1305@yahoo.co.uk
Jigsaw Family Support is working with South Lakes Academy on a project to use an allotment on Rinkfield in Kendal, to improve the mental wellbeing of children and young adults with Special Educational Needs and Autism Spectrum Condition. Much equipment has been donated already. Children with SEN and ASC, as well as residents from Kendal, will have the opportunity to grow fruit, vegetables and flowers and will have their own working areas at the allotment.
Growing Well (Sizergh)
Contact: kendal@growingwell.co.uk
Growing Well is an organic working farm that offers support and growing experience for people with mental health problems. They also provide training in production horticulture and tailored courses, and run a Crop Share scheme providing produce for over 100 local households.
You can get involved as a Support Volunteer or a Community Volunteer.
Kirkby Lonsdale Community Cupboard
Contact: coordinator@klcommunity.co.uk
Kirkby Lonsdale Community Cupboard
Ambleside Action for a Future Growing Group
Some activities to date include: installation of raised beds on the Uni of Cumbria campus; creating growing spaces at Ambleside Health Centre that are being maintained by group members; some very successful growing events, e.g. a drop-in session about making compost, growing plants for food and making planting boxes – people were able to take home window boxes which they had planted with herbs and pollinator-friendly plants; a community orchard was planted in Rothay Park; assisted Ambleside Primary School with the planting of its orchard.
Brockhole Kitchen Garden (Windermere)
Contact: Kate Jackson, Brockhole Gardens Engagement, Learning and Activity Leader kate.jackson@lakedistrict.gov.uk
Kate has taken on the second year of a two year Heritage Lottery-funded project to restore the Thomas Mawson Kitchen Garden. It is her role to develop creative opportunities for community involvement, with particular focus on the immediate local community and deprived communities in Barrow-in-Furness. These activities must be both engaging and covid compliant and have included regular online workshops delivered to a local community group with activity kits distributed in advance. This coming growing season will also see a living sculpture installed in the Kitchen Garden and will be the centre of the 'Seeds of Resilience Series'. This theme will inform all of the community engagement activities this coming season and will include; seed saving workshops, cut flower tutorials, land art for wellbeing sessions and earth oven cooking. Kate is also exploring links with the Zero Carbon Cumbria Programme.
St Catherine's Walled Garden (National Trust, The Footprint, Windermere)
Contact: Debbie Riviere, Programming and Partnerships Officer debbie.riviere@nationaltrust.org.uk
Work in the walled garden at St.Catherine's has been incorporated into the Deepening Connections project run through the Footprint. Debbie works with partners to offer immersive experiences in nature for school children and people of all ages, across the local community and beyond. In the walled garden, Debbie currently works with a community group called Danny's Healing Fields and other volunteers, and is also looking into social prescribing, so may also include growing fruit and vegetables into this. The plan is to keep the garden as an adult space at the moment and to hopefully work with Windermere Food Group in the future.
Seedlings (Cartmel Peninsula)
Contact: Jeni McConnell PEATSeedlings@gmail.com
This is a home-grown food project for Cartmel Peninsula run by PEAT (PEAT PENINSULA ENVIRONMENTAL ACTION). The idea started through sharing seedlings at Flookburgh Community Food Club during lockdown. People liked the idea and it started useful food-growing conversations, so the idea of the Seedlings project emerged. Jeni, who runs the food club, is leading the project with the group. It covers the area from Cartmel Fell to Humphrey Head and Haverthwaite to Ulpha, beginning in March 2021. It aims to encourage everyone to help make this the peninsula of home grown food. The group was awarded a grant from SLDC and has bought seeds and compost, etc. for the project. It is promoting 'Sow me, grow me, label me, knit me'. 'Sow me' will be the folk who are growing and passing on seedlings; 'grow me' covers those who are growing on the seedlings to maturity and harvest; 'label me' is an art project with people decorating stones to act as plant labels; and the 'knit me' element involves people who may not necessarily be growers to knit jute slug repellent mats for the project. The project is attracting a lot of interest on its Facebook page. There's a link to the webpage for more details here and on Facebook: /PEATSeedlings
Ford Park (Ulverston)
Contact: Valerie Madden valerie.madden@ford-park.org.uk
Ford Park is an 8-acre park with a walled kitchen garden, an orchard, a community orchard, and a plant nursery. The garden used to supply the café but this arrangement has changed and much of the produce is sold in the plant nursery. Valerie is also looking for alternative uses for the produce. The orchards grow local and heritage varieties of apples and pears. Volunteers help with the running of the park and gardens, which includes growing and harvesting produce. More volunteers are always needed for specific park jobs.