Sustainable Staveley is a website bringing together different initiatives in the village of Staveley, in the Lake District to tackle the climate crisis.  You will find information on current and past projects which include green energy, sustainable transport and five short films about the village. There are also links to further sources of information, local news and suggestions on how to take action to tackle climate change and promote biodiversity.
SENS was formed in November 2007 to promote sustainability action in the village, by looking at ways to reduce home energy use, explore the potential for hydro-electric schemes, promote cycling and walking, develop renewable technologies and raise awareness of and take action on climate change.  2015 floods brought (climate) chaos to our village, and since then we have seen episodes of extreme weather each year.
CURRENT & RECENT ACTIVITIESÂ 
Great Big Green Week 2021 (18th to 26th September 2021) was funded the National Lottery Community Fund/Zero Carbon Cumbria Read the report, see the pictures –  MORE INFORMATION HERE.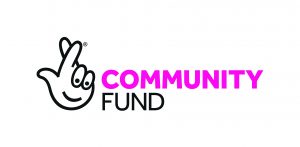 The Kent & Gowan are under attack from pollution.  Join the campaign to 'Kick up a Stink'! (July 2021)
A series of 'green' case studies showcasing projects and initiatives taking place in Staveley.
———————————————————————————————————-
Find out more about some of our recent activities in 2020/21, and you can read our newsletters as well for more background:Â 
———————————————————————————————————-
 A project last year was Staveley Futures – a series of short films to get people talking about our future as a rural community, and how we can become more 'resilient'. 
Watch the 5 films here
Or subscribe to our YouTube Channel 'Sustainable Staveley' – click on logo below.