Jack's Corner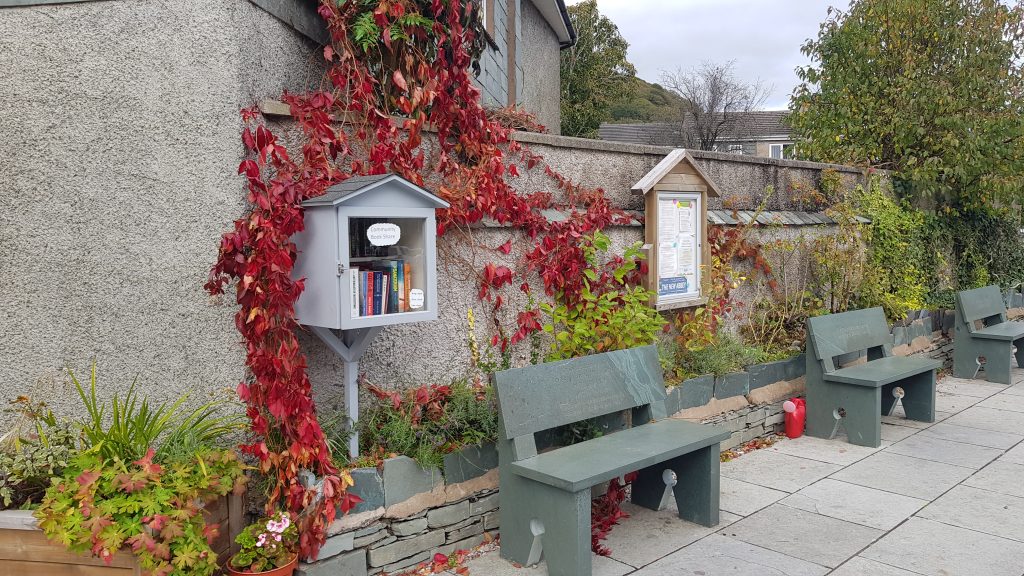 Sitting at the heart of Staveley, Jack's Corner is a relaxed spot for people to meet, attend events and gatherings, or simply sit and watch the world go by.
It was initially cared for by Cumbria County Council, then passed over to Staveley Parish Council, who conducted a consultation to find out how local people would like to use the space. SENS were instrumental in helping to develop the initial design.
We paid for and installed all the planters bordering the space. The first set of 3 were made by a volunteer and planted up by SENS, with the Big Onion and Staveley WI contributing to the plant purchase. The second phase of planters were paid for by the Green Places project at Staveley School, and were designed and planted up by Staveley schoolchildren.
Jack's Corner is now maintained on a regular basis by a group of volunteers, co-ordinated on behalf of SENS. New volunteers are very welcome – please email senstaveley@gmail.com to get involved.