Case study: The Big Onion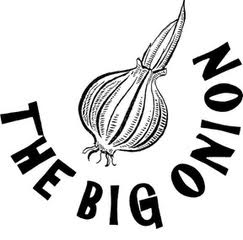 The Big Onion is a not-for-profit Community Interest Company run by a board of six directors, with around 60 dedicated volunteers.
They run the community shop in Mill Yard, selling upcycled, recycled and hand-made crafts, alongside local fruit, veg and woodland products.
How did The Big Onion come about?
The Big Onion was originally founded in 2011 by Nicola Rudge, Lorna Singleton and Suzanne Duckworth. It started with a very simple food swap in a pub and the idea blossomed from there – to create a community volunteer-led organisation with a mission to grow more food locally, and share relevant knowledge and skills.
There was an Easter fundraiser to start the year, followed by dressing up as vegetables in the Staveley Carnival, an Apple Day and pumpkin carving, plus the installation of some planters on the Rec in Staveley for growing. Today, the enterprise has grown into a shop selling locally made crafts alongside locally grown food.
What sort of products do you supply?
All of our suppliers live within 30 miles of Staveley Mill Yard. They hand-make or upcycle their craft items, including greetings cards, turned wood creations, knitted and crocheted items, decorative glass, re-purposed climbing rope dog leads and beautiful hand woven scarves.
We sell fresh produce when it's in season and when suppliers have spare seedlings or a glut of vegetables, fruit or flowers. Three people make honey and we have many enthusiastic makers of jam, marmalade and chutneys.
We ask growers to use peat-free compost, and to grow without chemicals. Suppliers also sell their surplus plants during the growing season.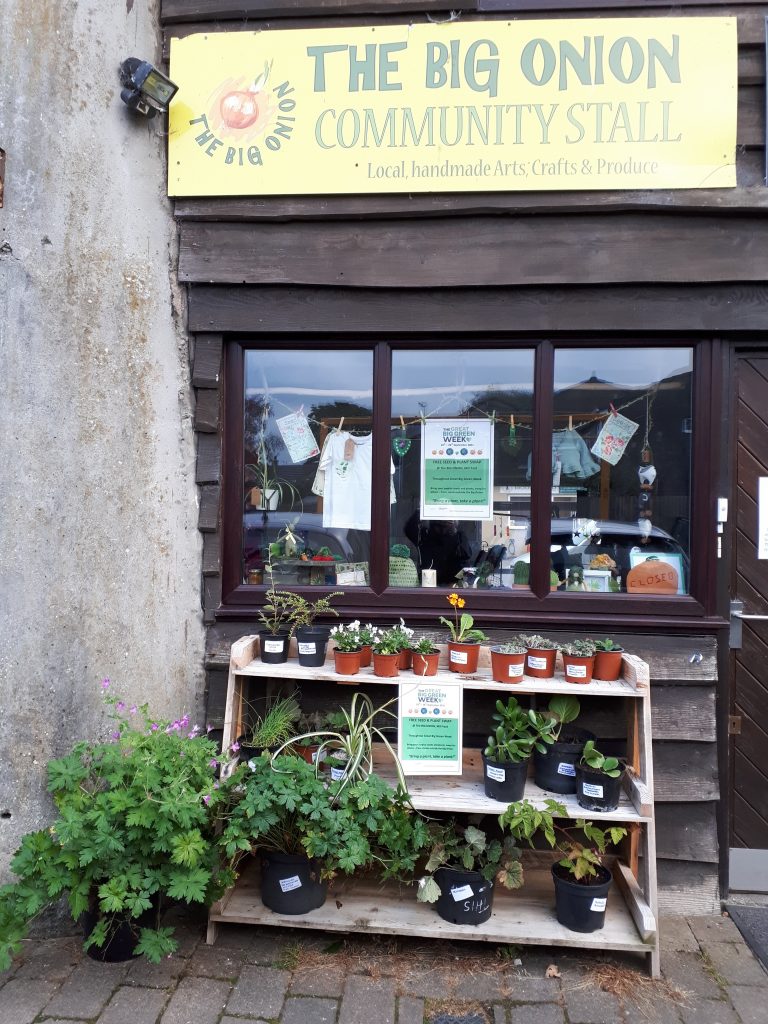 Who are your suppliers and how do you choose them?
Our suppliers are people and makers of all ages, from teenagers upwards. The committee considers and approves all potential new suppliers and we carry out a yearly review of the stock policy that we use to guide our decisions on what we sell.
To encourage sustainability, we won't approve items that are made using materials like acrylic, resin or polystyrene, although we do allow the use of acrylic yarn. We prioritise upcycled products and natural materials, and aim to have a lovely balance of different crafts.
This year, we started stocking some great British-grown seeds to give customers the opportunity to grow a variety of vegetables, focusing on varieties that grow well in the north.
How have you incorporated sustainability into your premises in Mill Yard?
We're always looking for new ways to promote sustainability, like encouraging suppliers to use recyclable or upcycled packaging for their goods. Our rustic display units were all upcycled from pallets and scaffolding boards. We also acquired some furniture from another local shop that was closing down, so we repainted it all to coordinate.
A few years ago, we were funded by CAfS (Cumbria Action for Sustainability) to have an energy audit as our unit was under-insulated, cold and very draughty! Lockdown gave us an opportunity to revamp the shop, using the energy audit recommendations, fitting roof insulation, new flooring and windows, as well as an air-source heat pump.
All the renovations have made a considerable difference – our community shop is now a bright and attractive space, and a more comfortable and sustainable place for our volunteers to work.
Could you support The Big Onion with an annual donation, or as a volunteer? Drop into the shop in Mill Yard for a chat or contact them via Facebook.

The Big Onion has received support from the Lake District National Park Vibrant Communities Fund, Cumbria County Council and Cumbria Community Foundation.