Damson orchard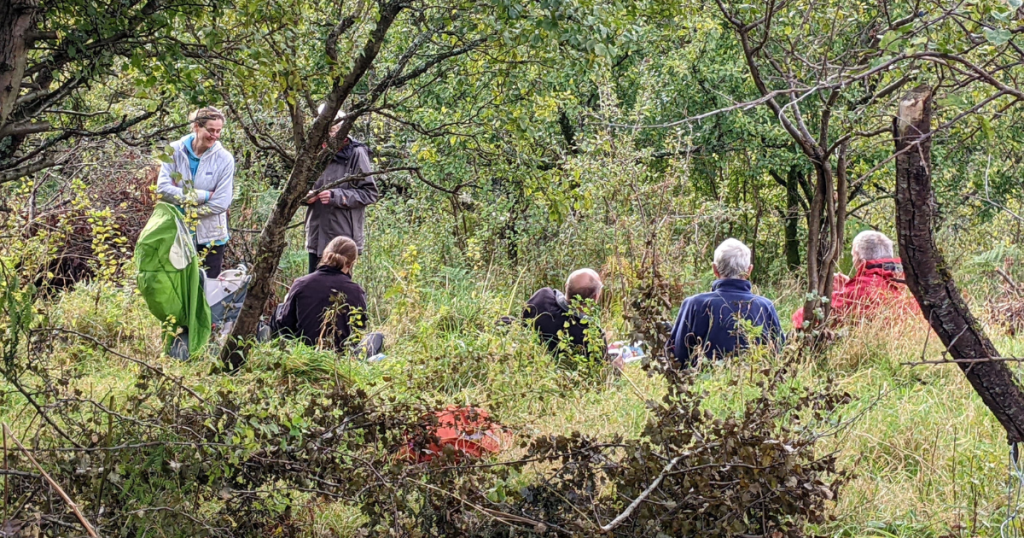 ---
Next work party date: TBC. The community damson orchard has been tidied up for the winter and work parties will resume in the spring.
---
We run work parties to help maintain our local community orchard, which is bursting with damsons and apples come late summer.
Keep an eye on our calendar & social media for upcoming damson orchard work party dates, or join our mailing list to be the first to hear – email senstaveley@gmail.com to be added.
Work party tasks throughout the year include general maintenance and bracken clearing to keep the orchard in good condition. And, of course, fruit picking!
Some of the produce from the orchard is sold fresh at The Big Onion and some is sold to local businesses, such as More Bakery and The Blind Chocolatier, to create their products.
---
Please note that the damson orchard is not open access and access is only granted on pre-arranged SENS work party days. The land and the field around the orchard is privately owned and not a part of the designated right of way to upper Elf Howe.
---