Staveley Community Ebike Scheme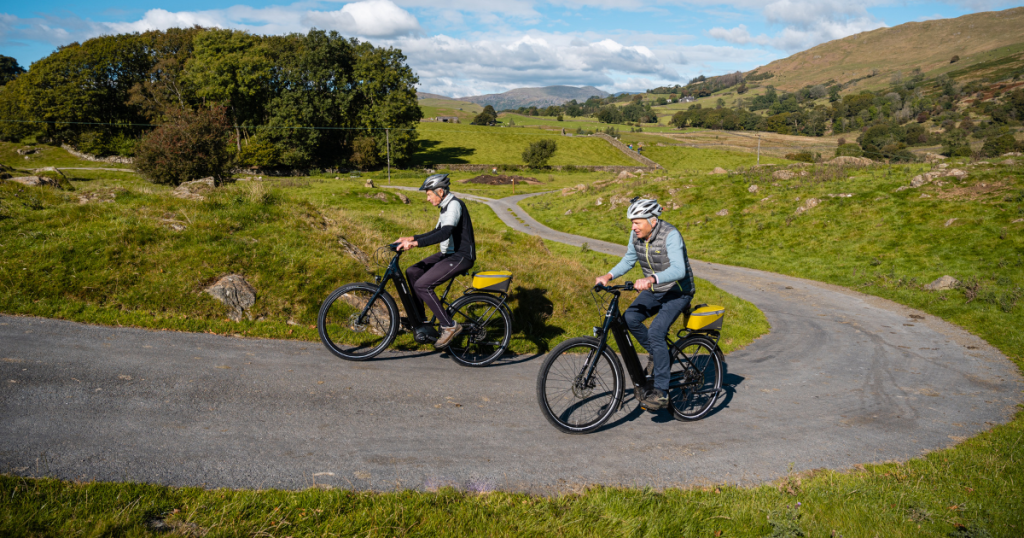 Casual trips to the shops, fun rides with friends or exciting adventures into the Lakes…what would you do with access to an Ebike?
Thanks to a National Lottery Community Fund grant awarded by Zero Carbon Cumbria Partnership's emission reduction programme, you can hire an Ebike from the centre of Staveley.
We have two Ebikes available – named Reston and Craggy after local landmarks – which you can use on a pay-as-you-go basis for trips around the area. The bikes are based in Staveley Mill Yard and are available from just £2 per hour.
Sign up once and use the bikes whenever you like, for as long as you like, and just pay for what you use.
What are the benefits of an Ebike?
For you
The powerful electric motor on an Ebike offers assistance as you pedal, up to a maximum speed of 15km/h. Ebikes are legal on cycle paths and bridleways like any other bicycle.
This extra help is ideal for those who'd like to go further (and higher) than they might on a regular bike, or who want to work on their health and fitness without putting too much strain on their body. It's also a great equaliser if you're riding with someone of a different ability level. Or perhaps you just want a fun day out on a bike without the effort – Ebikes are great for that, too!
For the planet
Leave the car behind and explore in the fresh air. The electric motor means you can go further and faster than you might be able to on an unpowered bike – especially up those bigger hills. You can enjoy your day in the knowledge that you're saving petrol and not contributing to harmful exhaust emissions (or sitting in a traffic jam!).
Visit the Staveley Community Ebikes website to find out more, sign up & book a bike.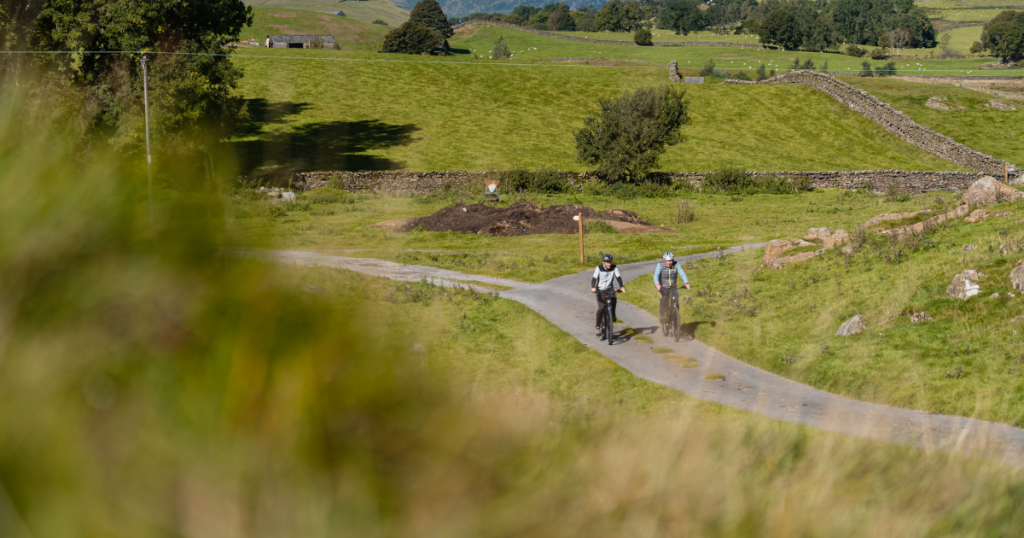 ---
SENS has received a National Lottery Community Fund grant as part of the Zero Carbon Cumbria Partnership's emission-reduction programme that helped to establish this project. The project is being delivered by SENS with support from Wheelbase.
As well as offering local people a chance to swap their car for an Ebike and have a good time, SENS want to learn lessons from the pilot so that the scheme can be rolled out to other communities in Cumbria in the future.
Find out more by visiting the community ebikes website and following us on Facebook.