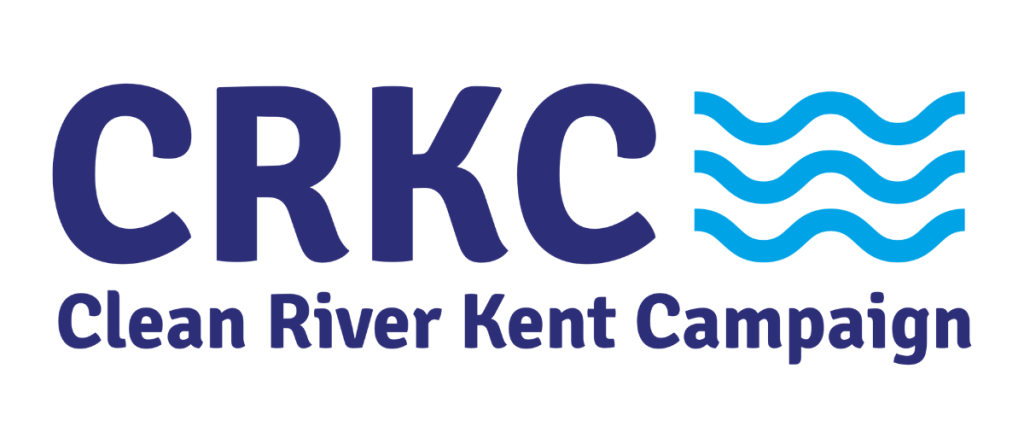 Clean River Kent Campaign updates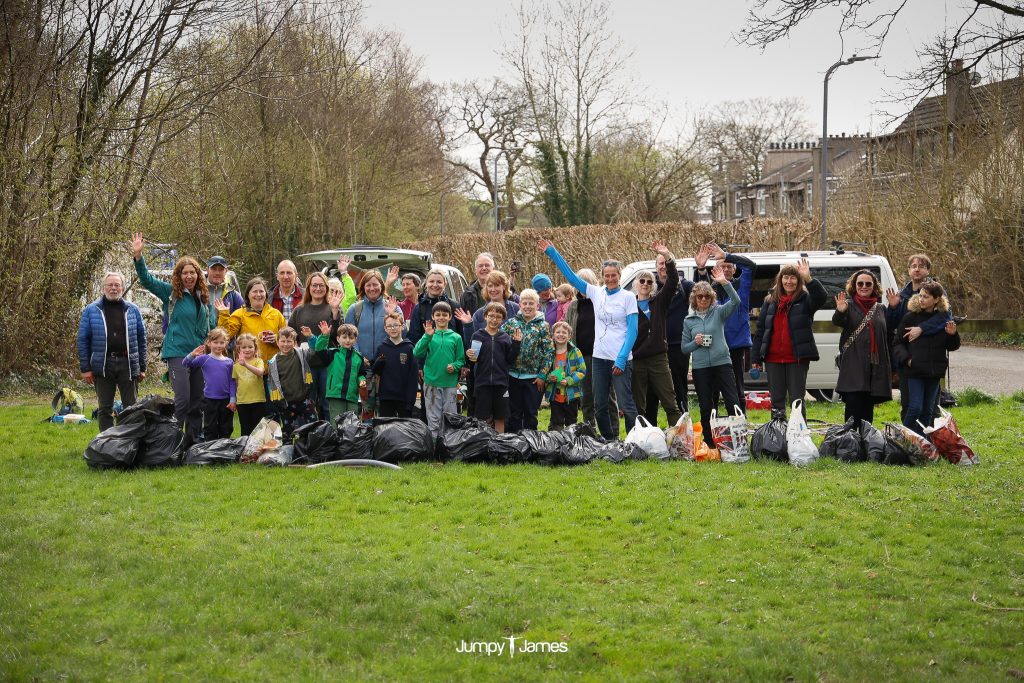 ---
Next CRKC meeting: Wednesday 13 December, 4.30-6.30pm at The Institute, Staveley. All welcome.
Please follow our Facebook page to stay up to date with our latest news.
---
November 2023 – Along the River Kent photo exhibition
Many thanks to everyone who joined us for our exhibition at Wilf's in the Mill Yard on 15 November. It was fantastic to celebrate our beloved river Kent with art and photography, and to share information about the Clean River Kent Campaign.
Our co-founder, Isobel, was interviewed at the event for ITV Border News. We were pleased to be able to share our love of the river Kent with a wider audience and to raise awareness of the issues the river is currently facing.
Thank you to Wilf's Cafe for hosting us, to Nicola Fearnley, Sue Madden, Sue Walley and Staveley CP Primary School for displaying their art, and to Hawkshead Brewery for donating mulled wine as a welcome drink. We'd also like to thank all of the businesses that donated prizes to the raffle and, of course, the fantastic CRKC volunteers who made this event happen.
---
September 2023 – United Utilities visit, monitoring progress and Intel Hub
VISIT POSTPONED UNTIL JANUARY – more information here.
CEO of United Utilities, Louise Beardmore, is visiting Staveley on Monday 2 October to discuss the problems our community faces from sewage spilling onto our streets and into our precious river Kent. We plan to present her with evidence of our community's strong feelings about this issue.
We're working with volunteers to monitor the river from Scroggs Bridge to Levens, and we've secured some funding for genetic testing to help us determine the source of E. Coli found in the river last year.
We've also started work on a Clean River Kent Campaign Intel Hub.
---
May 2023 – Online map
Russ, one of our brilliant volunteers, has created an online map that displays data relevant to the campaign – view it here. We've also created a user guide to help you navigate the map. More data will be added as the project develops.
---
April 2023 – River Clean-Up Day
In partnership with the Lakeland Canoe Club, Save our Rivers, Trash Free Trails and Westmorland (Kent) Angling Association CRKC organised a river clean-up on Sunday 2nd April between Staveley and Burneside.
Over 40 volunteers from communities along the river collected about a tonne of waste in just a few hours – a great achievement, but which also sadly reveals just how much litter exists in this precious landscape.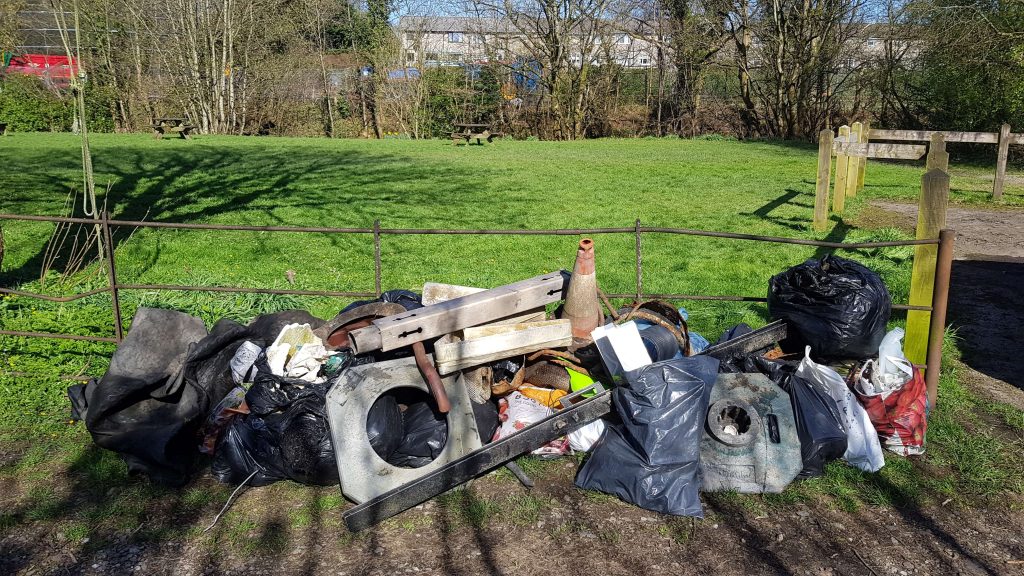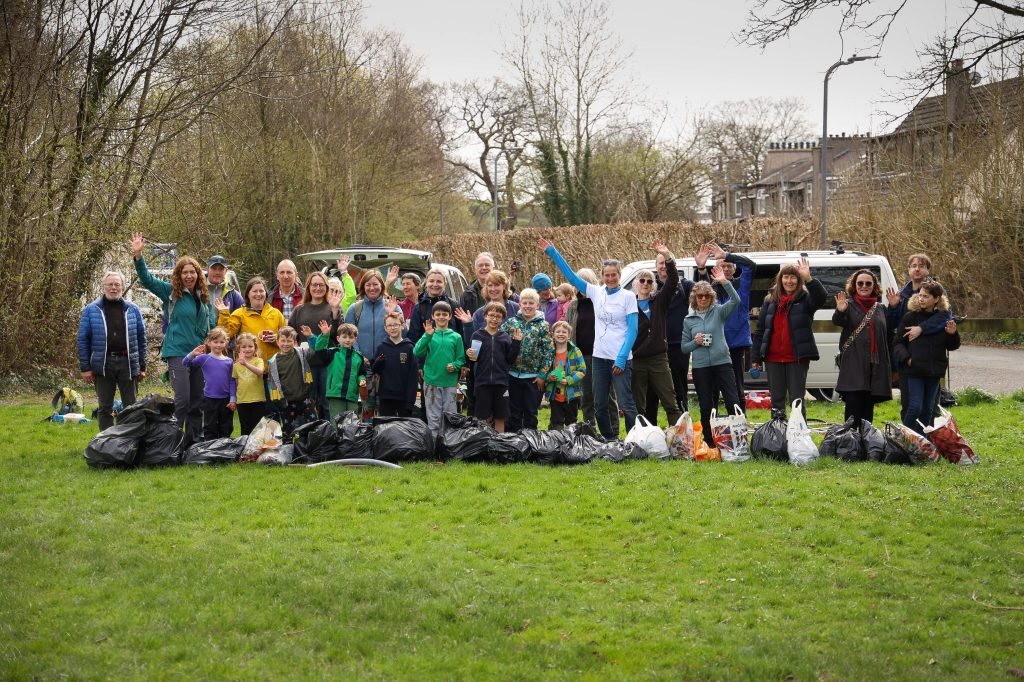 ---
March 2023 – Outcome of our application for bathing status
DEFRA have advised us that our application for bathing status in Staveley Village was turned down. Unfortunately, their criteria aren't published and they don't give any reasons for their decision. We're in the process of trying to get more information from DEFRA. Our story has been featured in The Guardian and The I.
Of course, we're disappointed – but we're proud of the work we undertook and grateful for the support we received from both funders, academics, volunteers, local landowners, councils and key stakeholders.
There were several valuable and positive outcomes from the work undertaken to submit the DEFRA application:
• It showed just how important the river Kent is to our local communities.
• CRKC now knows more about the river Kent between Staveley and Sedgwick than has been known before, as a result of going through the application process and undertaking the water quality monitoring study.
• The process of making the application shone a light on the issues the river Kent faces and enabled us to begin to put more pressure on United Utilities and the Environment Agency.
• We established new partnerships with other river users.
• Local councils and other partners demonstrated their support with donations and written commendations.
• Most importantly, we developed an amazing group of dedicated volunteers and supporters who gathered data and helped in all sorts of other ways – in good weather and not-so-good weather!
In 2022, we established our profile as an effective community-based group, and we'll continue to take our campaign forward to fight for clean water for humans and wildlife in the river Kent.
---
February 2023 – United Utilities meeting
After we published our Water Quality Report in December 2022, we were contacted by United Utilities who then joined us at our monthly meeting, which was also attended by around 30 CRKC supporters.

A few summary points:
United Utilities maintain that they are responsible for no more than 30% of the effluent in the river Kent and that the rest is accounted for by agricultural runoff and poorly maintained septic tanks. We asked for evidence of this, but so far we haven't received any. 30% is still far too much.
United Utilities also blame the heavy rainfall in the north west and the above-average amount of surface water, which enters the sewage system.
The water companies are currently working on their 2025-2030 investment plans, which will be published in December 2024. Unfortunately, there's no discussion with local communities or the wider public as these are developed.
We challenged them on 'Better Rivers: Better North West' (BRBNW), a document published last year in which United Utilities committed to being 'open and transparent about our performance and our plans'. Sadly, we've seen very little evidence of this.
---
Interested in volunteering with the Clean River Kent Campaign? Email senstaveley@gmail.com