SENS Newsletter – November/December 2023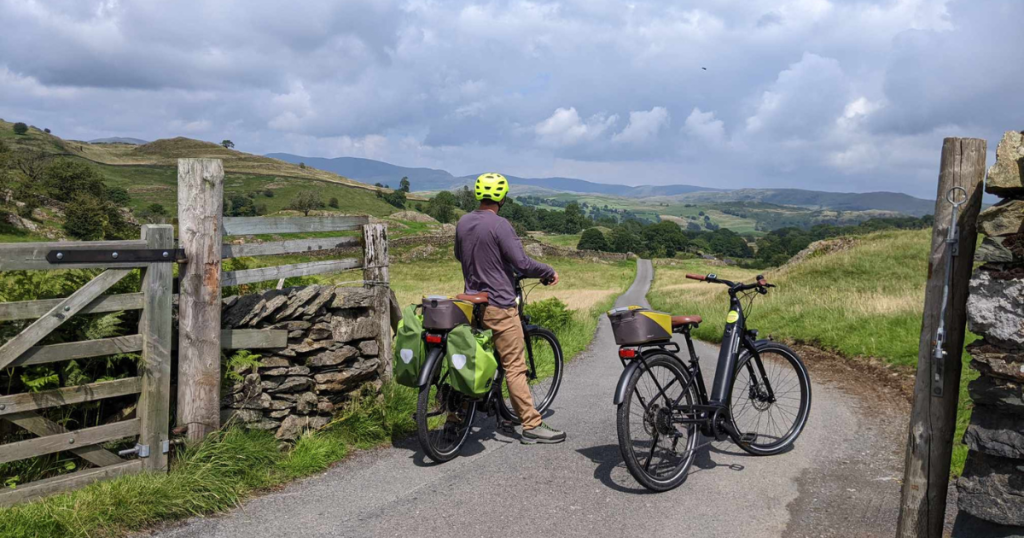 Welcome to the latest SENS newsletter and thank you for being part of our movement to make Staveley and Ings more sustainable.
You'll find our latest updates below, including info from the Community Ebike Scheme and Clean River Kent Campaign.
If you've got something interesting to share with us, or you'd like to get more involved with our work, contact us at senstaveley@gmail.com
The SENS team
---
Upcoming events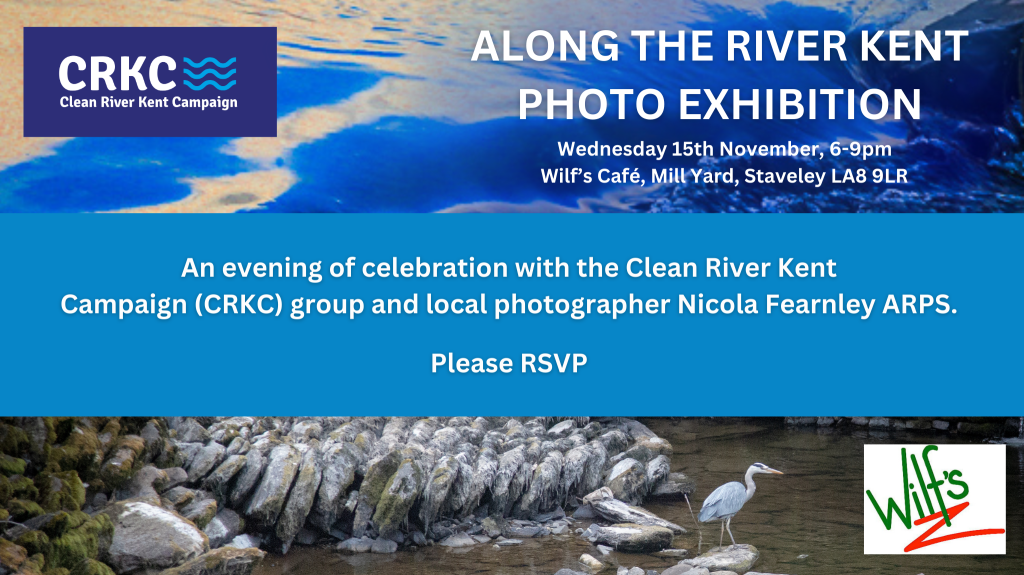 Along The River Kent photography exhibition
Wednesday 15 November
6-9pm

Celebrate the beauty and importance of the river Kent at this event with the Clean River Kent Campaign (CRKC) and award-winning photographer, Nicola Fearnley.
Wilf's Café, in the Mill Yard, will host an exhibition of Nicola's photographs of the River Kent, as well as artwork from Sue Madden and by pupils from Staveley Primary School.
CRKC will also showcase their interactive river map and provide information about how to support the campaign. We're running a raffle to support CRKC activities – you can buy tickets on the night or in advance from The Big Onion.
Enjoy the exhibition with a welcome drink donated by Hawkshead Brewery. You'll also be able to buy food and drink from Wilf's.
If you'd like to come along, please RSVP here.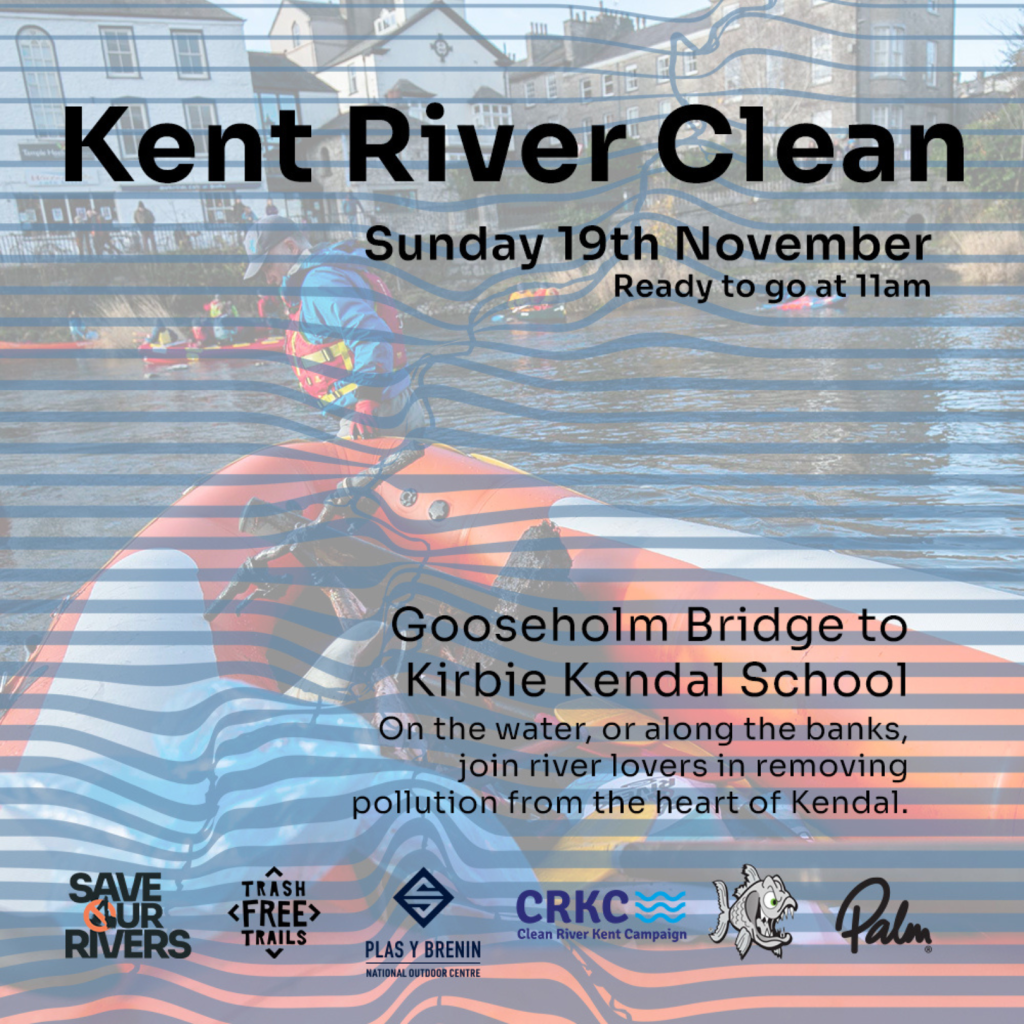 River clean up for Kendal Mountain Festival
Sunday 19 November, from 11am
We've teamed up with Trash Free Trails and Save our Rivers for another river clean-up event as part of this year's Kendal Mountain Festival. Come on foot or bring a boat. Find out more.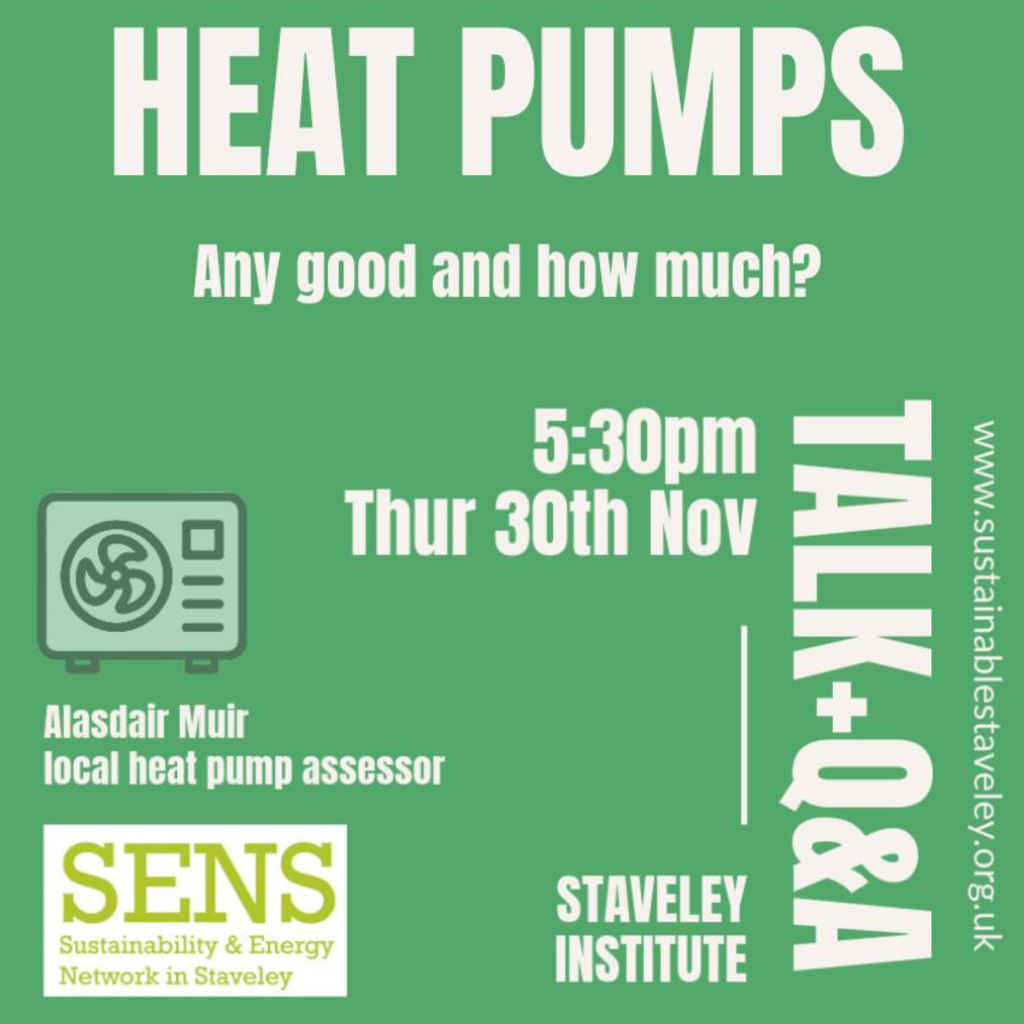 Heat pumps talk & Q&A
Thursday 30 November, 5.30-7.30pm
Discover the pros and cons of installing a heat pump at this presentation with a local expert. You'll find out how the process works and about on-going maintenance, as well as the financial implications. Find out more.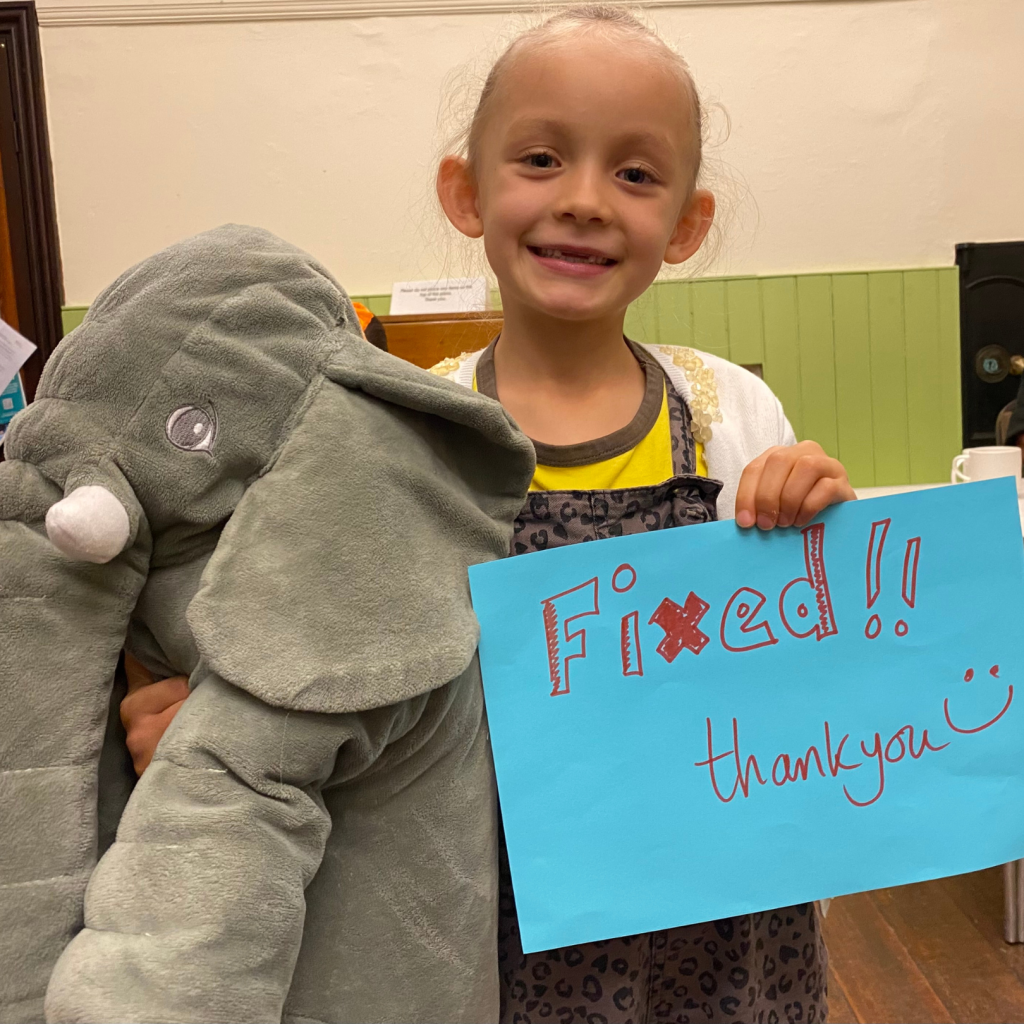 Staveley Repair Café
Returning in 2024
From bikes to cuddly toys to loppers, we had a range of fixes (and happy owners) at October's Repair Café, plus some delicious lentil dhal. Thank you to our marvellous menders who help to provide this fantastic community service! The Repair Café returns in 2024.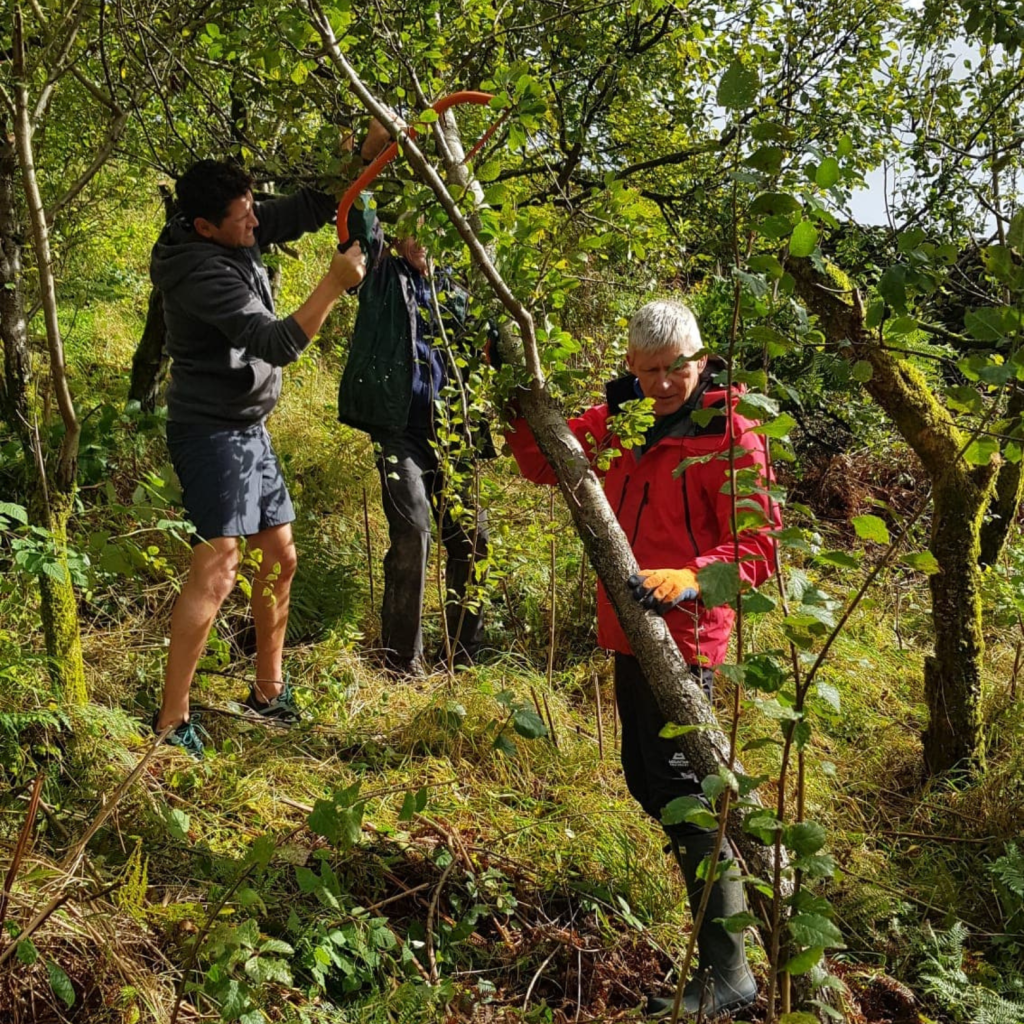 Damson orchard work party
Look out for new dates in spring!
The community damson orchard has been tidied up for the winter and work parties will resume in the spring. In the meantime, if anyone would like one or more Westmorland damson saplings, please contact senstaveley@gmail.com
---
News
Community Ebikes update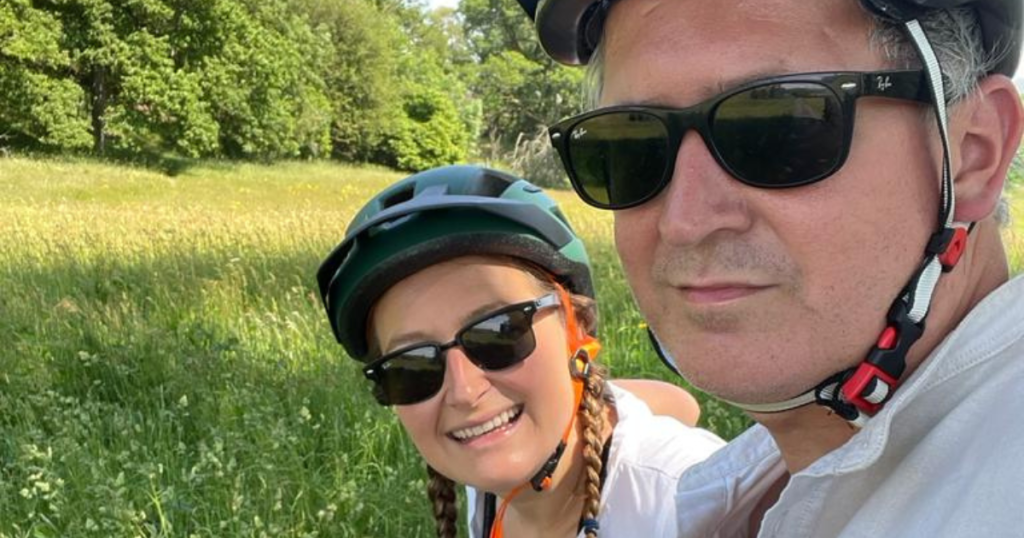 Many thanks to Jenny Blackburn (pictured above) for providing us with a new Green Case Study about her recent Ebikes experience – have a read.
The Community Ebike scheme has been running for a year now. We're in the process of writing up a report about the lessons learned and will announce some changes and additions to the scheme shortly.
As always, if you feel inspired to get out and explore on the Ebikes, please do sign up here.
---
Clean River Kent Campaign Update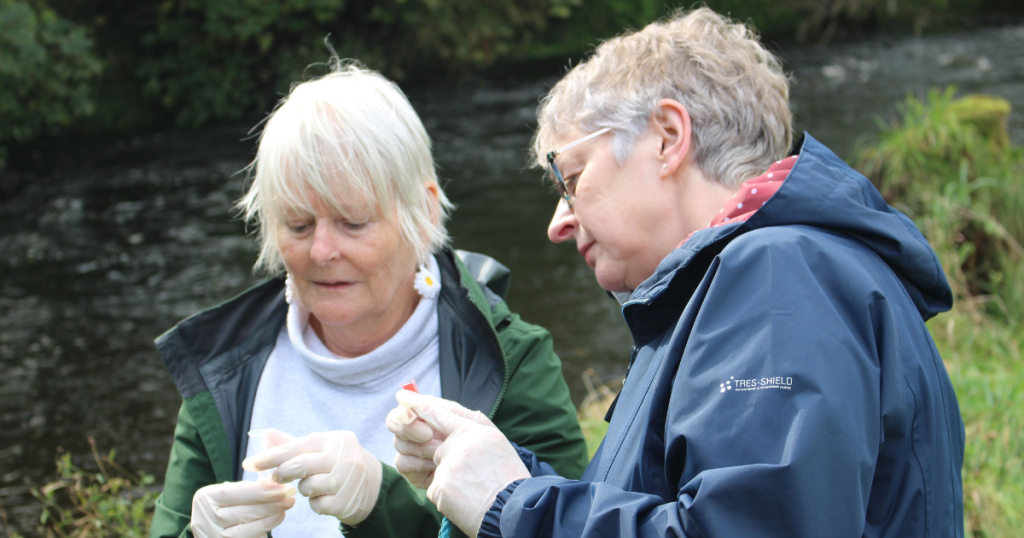 As you might have seen on our Facebook page, the planned meeting with Louise Beardmore, CEO of United Utilities, was pushed back until 31 January – read more here. A huge thank you to everyone who signed our petition. The comments, artwork and signatures have all been compiled into a photo dossier that is being given to Ms Beardmore next week.

Sheila from CRKC was recently quoted in the Guardian in response to news that water companies intend for the public to foot the bill for massive infrastructure upgrades. The proposed £96bn cost will add an average of £156 to household bills. United Utilities are hosting a series of live online sessions to discuss their plans – find out more here.

CRKC co-founder Isobel was also quoted in iNews, talking about how Defra's new rules around applications for bathing water status mean that many applications, including one for the river Kent, have been withdrawn.

An update on our nutrient testing with FreshWater Watch: this is going well, and thanks to everyone who's part of the CRKC Citizen Science Programme. We've already recorded 61 sets of results, from Scroggs Bridge above Staveley to Levens. We'll review the results at the end of the year and provide an interim report.

We've also made progress with our microbial source tracing (a DNA study to understand the sources the E. coli in the river Kent). We've raised some funds through the Patagonia Foundation and are hopeful that we've identified an academic partner who can do the lab analysis.

Finally, some lovely thank yous to give out this month:

Thank you to Furness Building Society, which has kindly donated £500 to CRKC – and a number of other good causes in and around Kendal – as a way of reaffirming the organisation's commitment to the area.

Thank you to local WI members for helping us with water quality sampling on the river Kent, taking samples of river water and testing it for nitrates, phosphates and turbidity. Staveley WI has been running for 100 years and they strive to make a difference to our community. If you're part of a business or organisation that would be interested in volunteering time to help with river testing, please get in touch at senstaveley@gmail.com.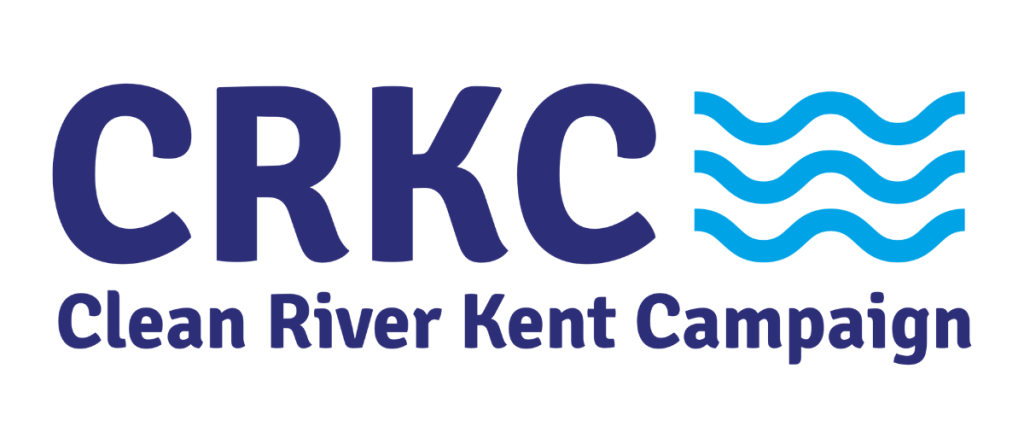 Lastly, thank you to Rory at Designworks, Kendal, for giving the Clean River Kent Campaign logo a refresh!
The next CRKC steering group meeting is at the Staveley Institute on Tuesday 7 November, 4.30-6.30pm. Everyone's welcome!
---
Local news & events
Cumbria Wildlife Trust conservation days
The Trust runs conservation days and beach cleans throughout the year – take a look at what's coming up. They're a great way to ensure you get out into nature year round (not always easy during the colder months!) and you'll be helping to manage important habitats that support a multitude of species. There are conservation days at Staveley Woodlands on 17 November and 18 December.

Once You Know at Brewery Arts – 29 November
This sobering documentary from Emmanuel Cappellin suggests that it's already too late to save our world from climate-induced collapse and asks how we look beyond this into a radical new future. The screening includes a Zoom Q&A with the director. Book tickets.

Cold to Cosy Homes scheme
With winter approaching, many of us are thinking about how to save energy while staying warm. Good news – you can get free personalised advice and equipment from the Cumbria Action for Sustainability (CAfS) Cold to Cosy Homes service. Find out more here.
---
Support SENS
We're a volunteer-led organisation that relies on grants and contributions. Here's how to support our work.
Know someone who'd like to receive the SENS newsletter? Contact us at senstaveley@gmail.com
Thanks for reading!