Case Study: Superlove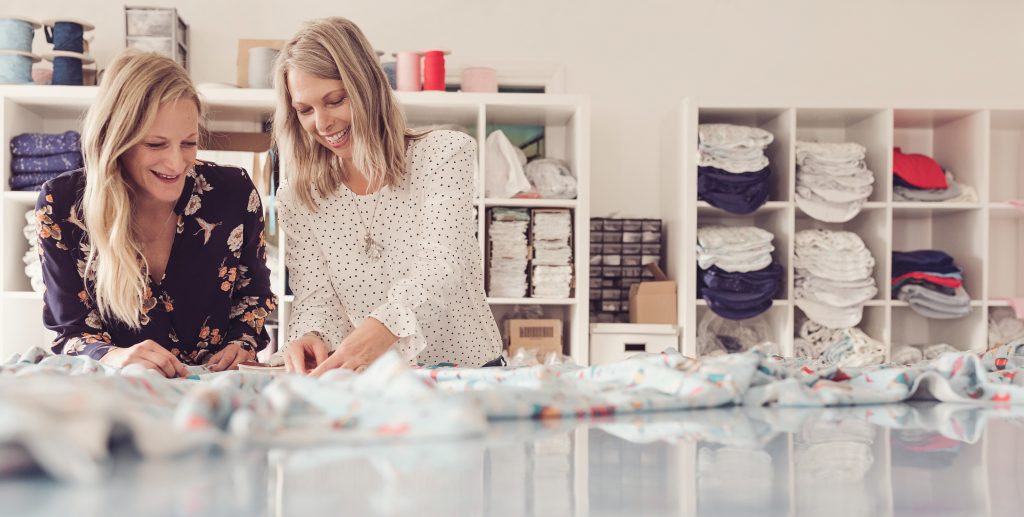 Superlove is an adventurous brand for little people that uses nature's super fibre, Merino wool, to create clothing and sleep bags for babies, toddlers and children aged from 0 to 10 years. It also provides a stylish range of women's baselayers, hats, snoods, vests and headbands.
Tell us your story – what's your background and how did Superlove come about?
Superlove was born ten years ago, after we (founders Suse and Becky) met at Rhythm Time in Windermere with our 6-month old daughters Milly and Martha. Suse had just moved to Backbarrow from New Zealand and Becky had moved to Staveley from London. Both of us were on maternity leave and wondering what we would do next.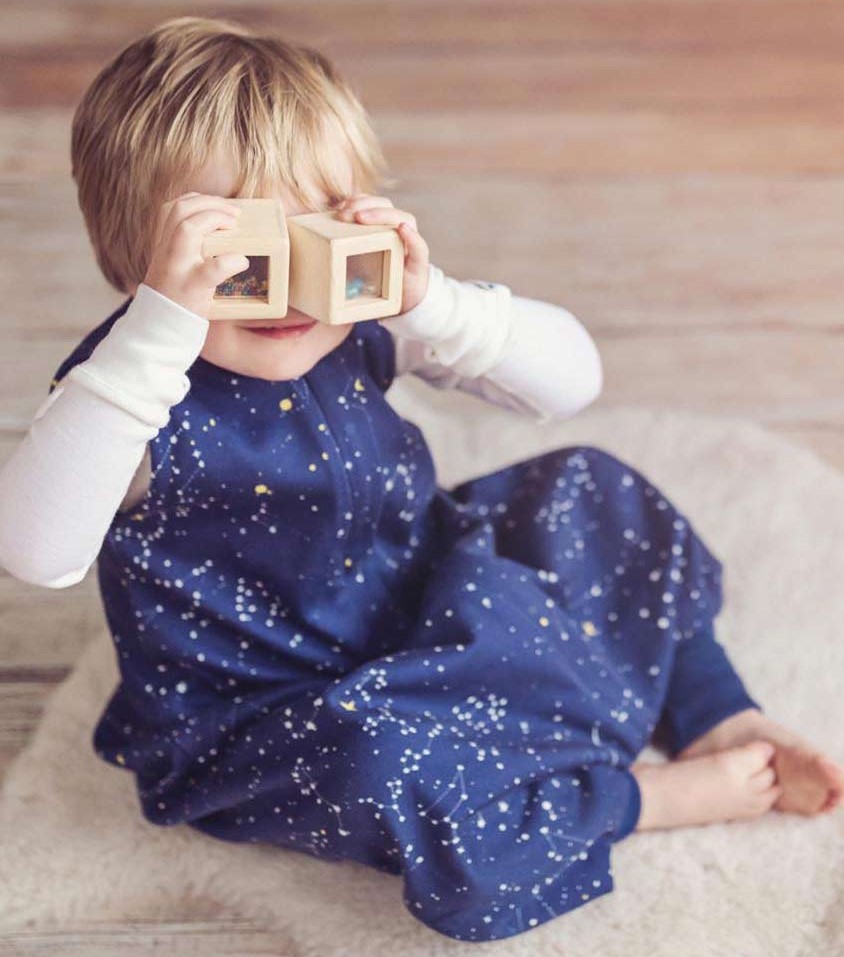 Being a Kiwi, Suse was very familiar with Merino as a miraculous fibre for babies, since everyone out in NZ uses it and knows how great it is. Becky was familiar with it as clothing for outdoor pursuits, but at the time there wasn't much available for babies.

Suse had the idea to create a merino children's clothing brand using the highest performing merino (much like our beloved adult base layers) but didn't know how to sew. Luckily, Becky fell in love with the idea and offered up her skills as a maker! The name came from that extra level of love you feel when you have a child – a version of love that you didn't know existed before: a Superlove.

What's special about Merino wool?  
Wool has evolved over millennia to protect warm-blooded mammals from temperature extremes – so it's obvious that it would work this way for humans, too!

Merino wool comes from the Merino breed of sheep, which thrive in cold, dry climates at a high altitude. Because of this, their wool is super-soft, fine and extra-insulating. It regulates temperature, is anti-bacterial (also very useful for our sheep friends who can't take showers every day) and offers high UV protection.

It also requires very little processing (compared to cotton, rayon or synthetic fibres) to make a fabric that feels great and genuinely works in unison with our body.

Our more familiar Herdwick and Texel sheep have a much coarser fleece, because they need it to be more water-resistant for our wonderfully moist climate in the Lakes. The best Merino wool comes from the Southern Alps of New Zealand, where the climate is just right for Merinos to grow their superpowered fleece.


Where is your manufacturing studio and who are the skilled machinists behind the garments?
Our studio started in a little coal cellar in Staveley Mill Yard, where we (Suse and Becky) worked day and night to get our business off the ground! We now have a lovely, light, solar-powered space in Kentmere Mills.

Our skilled team of sewing machinists, Sylvi, Alice and Christine, all come from Kendal. Szilvi has been with us the longest – she joined us in 2019 and is a full-time, very experienced machinist. She tends to make most of the little baby clothing, like zip sleepsuits, bodysuits, Sleeping Bag sleeves, Sleep Gowns and swaddles. She is speedy, hard-working and precise and great fun to have in the team.
Alice joined us in 2020 and is our Baby Sleeping Bag expert. This is a complex style that requires precision detail and Alice thrives on this kind of work.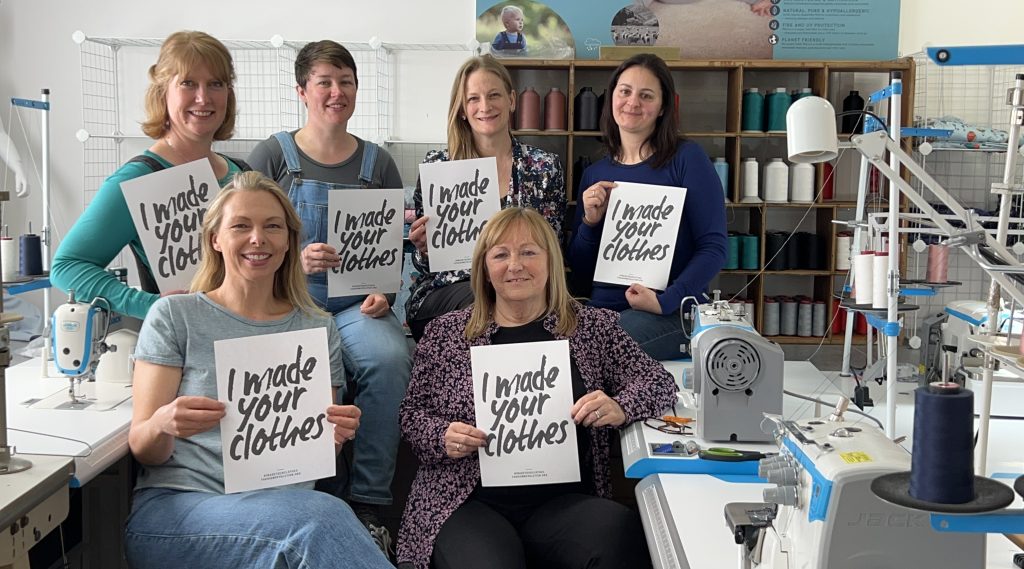 Chris joined us last year, during the busiest winter we've ever known. She's a whizz on our massive industrial steam iron and suction ironing board, and also helped us pack the stock to perfection. She makes our popular toddler sleeping bags with feet (if you've never watched a little one toddling around in one of these then you're missing out. Think penguin waddle, but cuter…).

Chris has another connection to Superlove – her daughter Kirsty was nanny to our daughters Milly and Martha when we first started the business. Oh, and Chris is a member of Drum Nation in Kendal and goes drumming all over the world when she is not working for us. Amazing.
Our Operations Manager is the lovely Gwen, who lives in Burneside. Gwen is a calm, serene, beautiful person who is on the end of the phone or email to our customers if they have a problem (or indeed, if they just want to call and tell us how much they love their Superlove, which happens a lot, we're delighted to say!). She is a master gift-wrapper and packs up every single order to ship all over the world.

Since Brexit, she and Suse have become reluctant experts in all of the difference VAT, duty and shipping regulations for every single European country, which has become unbearably complicated for businesses.


What are your best-selling items for women and children?
We launched our women's base layers last autumn and they were an instant hit! Mums could finally have the same luxury they had been buying for their little ones. We did a photoshoot at Coniston very early one day in September and, despite the chilly morning mist on our bare skin, it was a warm, wonderful experience for all of us. We asked friends and friends-of-friends to model for us because we wanted to show the real, true-to-life beauty of the mothers and grandmothers who buy our clothing.
For children, our baby sleeping bag is the best-selling product. We get rave reviews from parents who have noticed a profound improvement in the quality of their baby's (and therefore their own!) sleep when they lie them down in head-to-toe Merino. Base layers and snoods are a close second in terms of popularity. The base layers are so simple but versatile – kids can wear them day and night and they don't get smelly thanks to Merino's the anti-bacterial properties.

Can you tell us about the ways you're helping the environment?
We're committed to creating an ethical business. We've always said they if we couldn't talk freely about all aspects of our business to our young children with a free conscience, then we wouldn't do it.

We use biodegradable packaging across the range, our factory is powered by the solar panels on the roof of the building, and we're constantly developing new products specifically to make use of cutting room waste (we call it our zero waste collection).

We donate offcuts, packaging, tubing and pallets to local business for re-use, and our Merino clothing is itself sustainable and 100% biodegradable. Our products are designed for longevity rather than fast fashion.
Your mentioned that your garments are biodegradable. What do your customers say about being able to compost or even plant their end-of-life clothing into the ground?
We have loyal, thoughtful customers who do their research and buy wisely. Some customers actually return their packaging to us (swing tickets and garment bags, for example) because they know we are the kind of company that will find a way to reuse it.

Suse and Gwen, who are the main points of contact for our customers, know many of them well and have lengthy discussions about new products and wool care. Suse is a real guru when it comes to natural, environmentally friendly and effective washing solutions, and stain removal!

We don't know of anyone who has actually put their Superlove in the compost (except us, to test it!). We hope that even the original garments, which will be 10 years old now, are still out there being used by someone, however 'well worn' they might be.

Can you explain what regenerative wool farming is, and why it's important to Superlove?
We feel responsible for all of the products we've created and put out into the world, especially in such an overloaded consumerist society. To counter that, we make sure that our produce has as little impact on the environment as possible, and that means looking back through every element of production and supply chain.

Regenerative Wool Farming takes a big picture view of the global challenges we all face and contributes to solving them with small, collective, regenerative-driven actions – for example, restoring waterways, protecting native species, offsetting carbon, and enhancing local communities.

Our wool suppliers are part of a new collaborative action plan called ZQRX (The ZQ Regenerative Index) for people, businesses and organisations that adapt, take action, never stop learning and keep going until they get it right.  ZQRX™ accredited wool growers have developed sustainable and regenerative farming systems that are in harmony with the environment, keep soil systems healthy, sequester carbon and ensure that biodiversity is preserved.


How else do you try to be sustainable at Superlove?  
We're very resourceful here at Superlove. We try to minimise the amount of shipping we have to do, as each delivery of fabric comes on giant pallets, usually plastic ones.

So far, we've managed to put all of the pallets to good use. We've created shelving systems in the factory with them, we reuse all of the plastic wrap the rolls of fabric come in (recently, they became dust sheets for some decorating that happened throughout the building).

We also have an offcuts box that the staff and friends can dip into whenever they like, so we often see our friends' children in home-made 'Superlove' T-shirts.


Can people buy preloved children's Superlove clothing?
There's a specific section on our website for pre-loved Superlove items. People can earn credits to spend with us by returning preloved Superlove and we can repair, re-dye and re-sell most items. We also have a repairs workshop and DIY repair kits available online.


Which part of your business are you most proud of?
We're proud of the fact that we've not sold out or let go of our ethics along the way. This has meant tough decisions, less profit and a smaller business than we might have grown had we made less sustainable or ethical choices, but we're happy with our gorgeous brand.
It's fantastic to be able to provide jobs locally in what we believe is a nurturing, forward-thinking, flexible and supportive workplace. And not least of all, we are proud of our product. We still get quite emotional whenever we read a new five-star review or hear that our designs are helping a child sleep more soundly or enjoy the outdoors more freely and comfortably.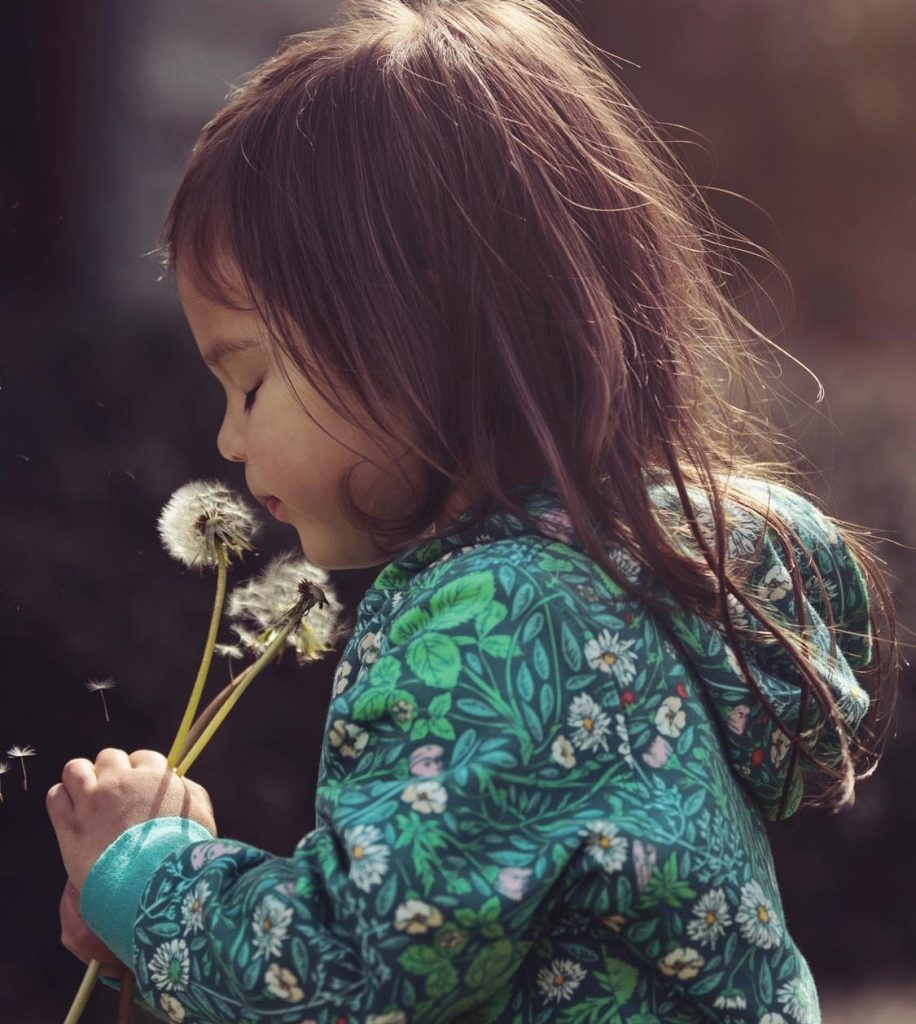 Why is Staveley a good location for your business?
Staveley is a beautiful place with interesting people, wild landscapes, independent shops and plenty of delicious food and drink. As a team, we've enjoyed having a refreshing dip in the river Kent after a big fabric delivery (we have to carry 40 x 20kg rolls of fabric upstairs several times a year, which is exhausting! But our lovely neighbours at House of Stone are very helpful with skilled forklift driving and human-power).
Over ten years, we've occupied many different premises. We had a tiny space above the Big Onion for a few years, we started out on Main Street in what used to be an office but is now flats, we had the coal bunker in the Mill Yard, and for the past five years we've been in Kentmere Mills, slowly occupying more and more of the first floor as we grow.
Our landlords (first David Brockbank, and latterly Richard Rogers) have been great, and very accommodating to our ever-increasing manufacturing needs, and our neighbours have always been super helpful. As a business community, Staveley is varied, friendly and inclusive.