Case Study: Photovoltaic project in the Mill Yard, Staveley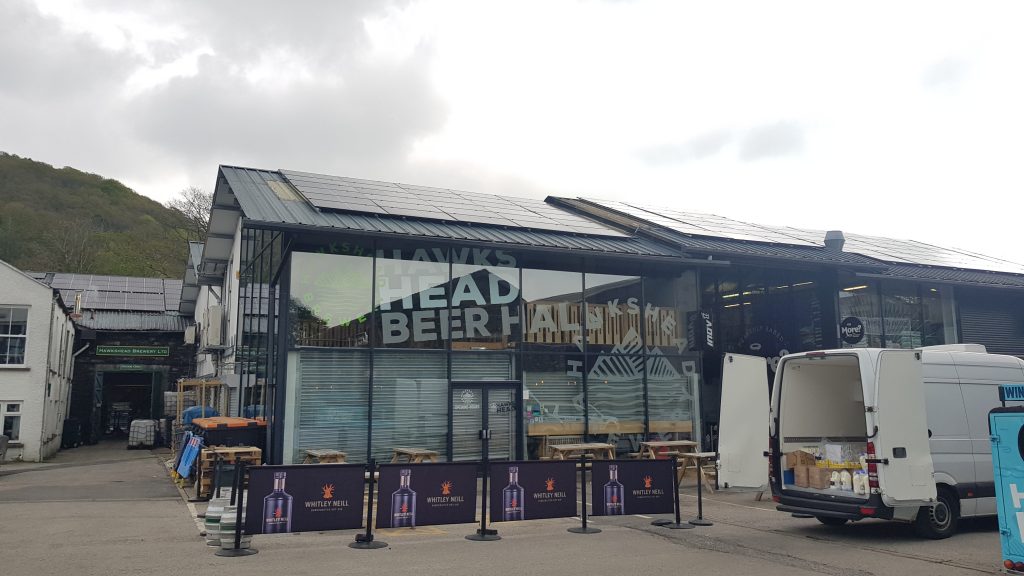 Hear from David Brockbank, owner of the Mill Yard, Staveley about his photovoltaic project. This interview took place in May 2021.
---
How much energy do the PVs generate on average per day?
We produce about 1,500,000 kilowatt hours a day, but that's dependent on Staveley sunshine! A kilowatt hour is a one bar electric fire running for one hour.
What happens to the energy generated?
We use all we can at the Mill Yard, and any surplus is exported to the grid and used in the village. On site, we use about 1,100,000 kwh of our solar production and export about 400,000 kwh to the village.
What does the TV screen in the Mill Yard car park tell us about the energy being produced?
It shows the amount of solar production today, the amount used on site and the amount exported. It also shows the carbon saved and equivalent trees planted. To date, in 6 weeks, we have saved 16,500 kilograms of carbon equivalent to 760 trees.
What inspired you to install PVs on the Mill Yard roofs?
We are a green business park. We planted 14,000 deciduous hardwood trees on Reston Scar, we are working with two local groups to get the water turbine going and this major solar investment adds to our credentials.
What do you feel about the project? Has it been worthwhile, or not, and why?
Excellent, everyone should be doing it. I would like Staveley to be carbon neutral by 2030.
Are there plans for any further renewable energy generation or energy conservation projects in the Mill Yard?
Yes, we are working with two local groups on the restoration of the water turbine.
Is there anything else that you would like to say about the PV project?
The village benefits hugely from the solar energy exported to village. It would be good if we calculated the village's carbon footprint and then worked on reducing it. I would be happy to help and share our knowledge and experience.