Case study: Ebikes experience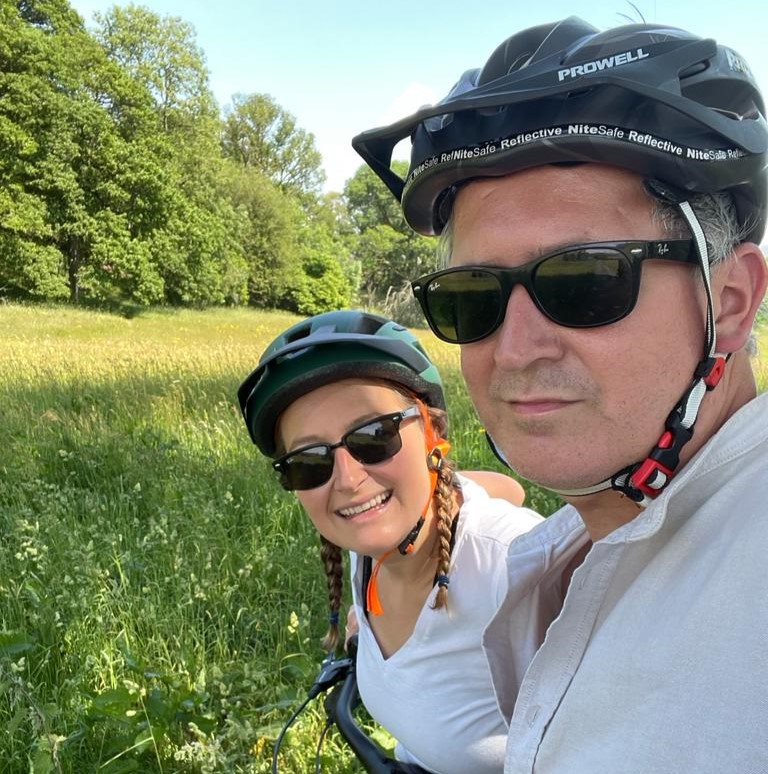 Jenny Blackburn won a 4-hour ebike voucher for 2 people at the school Christmas nativity raffle.
She and her husband, Craig, used the Ebike Voucher to celebrate their wedding anniversary, cycling 5 miles from Staveley to Gilpin Spice, between Crook and Bowness, for a lovely lunch. 
She answered some questions about her experience below.
---
Do you and your husband Craig usually cycle?
We don't get out on our bikes as much as we'Äôd like to as they're stored in our back garden and we have to bring them through the house to use them, so this sometimes puts us off! We always try to have a little outing together for our anniversary, so we thought it would be fun to try the Ebikes, and combine it with some food and drink!¬†
What was the cycle route like from Staveley to Gilpin Spice?
We went to Ings and then via the back lanes to Crook Road. The route had hardly any traffic and with the Ebikes¬†it was easy to do the uphill sections.¬†It took maybe half an hour each way.¬†Once we were there, it was easy to park up the bikes 'Äď I had thought they'Äôd be quite heavy and difficult to manage, but it was actually really straightforward.¬†
How did you find the experience of booking and using the Ebikes for the first time?
It was surprisingly easy. We were shown the system and how to use the bikes and locks and then we were off. 
Would you be interested in taking the Ebikes out again?
Yes definitely. They were easy to ride, fun, and it was great to be able to go up hills without getting tired. It would be great to try them again for day trips in the local area, for a picnic or a swim, or a journey to Windermere to look around the shops. 
Would you recommend the Ebike share scheme? 
Yes, it was so convenient to get the bikes from the Mill Yard and everything was well-organised and uncomplicated.