15 October 2023
Upcoming event: Along The River Kent photo exhibition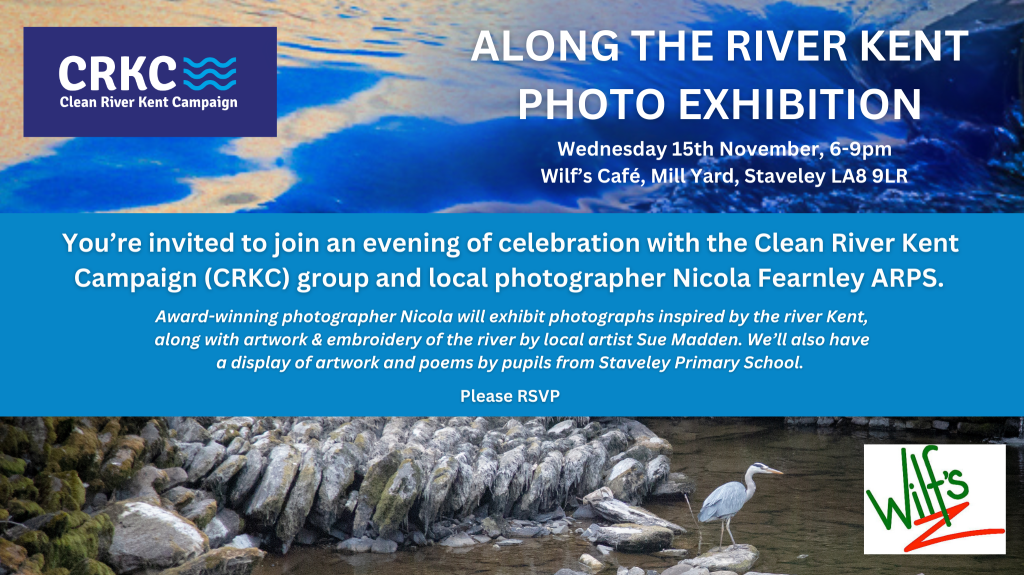 Spend an evening with us celebrating the beauty and importance of our beloved river Kent.
Wilf's Café, in the Mill Yard, will host an exhibition of Nicola's photographs of the River Kent, as well as artwork from Sue Madden and by pupils from Staveley Primary School. CRKC will also showcase their interactive river map and provide information about how to support the campaign.
Enjoy the exhibition with a welcome drink donated by Hawkshead brewery. You'll also be able to buy food and drink from Wilf's.
If you'd like to come along, please RSVP here.