1 September 2023
Clean River Kent Campaign – September update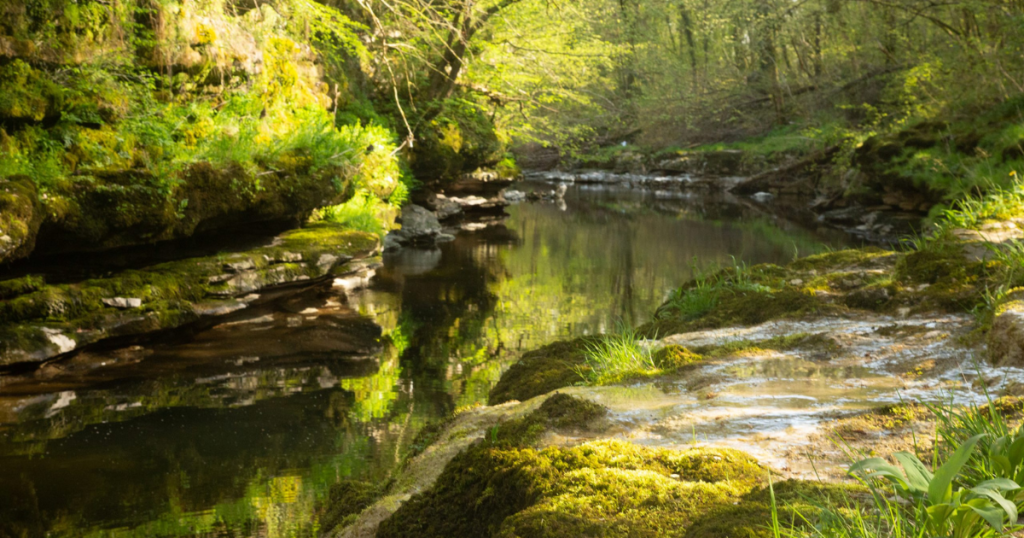 ---
Read on for the latest update on our campaign to protect and restore the River Kent. Need the bigger picture? Learn more about the Clean River Kent Campaign (CRKC)
---
Progress with monitoring programmes
The Freshwater Watch monitoring programme is well underway, with Team Coordinators based along the River Kent from Scroggs Bridge, above Staveley, to Levens.

We're measuring nitrates, phosphates and water turbidity, as well as assessing the state of the river and the local ecology and environment. We aim to take measurements around once a month and log our results on the Freshwater Watch platform. If you'd like to be involved in river water sampling, please contact us to let us know.
We've also secured funding for some genetic testing, and are in discussion with both the Environment Agency and a commercial lab about how best to go about this.
If you or anyone you know experiences sickness after contact with the River Kent water, please complete this survey.
Update on Intel Hub
We've begun work on a CRKC Intel Hub, which aims to provide an easily accessible source of information for those who are undertaking interviews or giving talks about our work.

After an initial meeting on 15 August, we've started work on some key Q&As. These are intended to support our volunteers in giving presentations about the Clean River Kent Campaign or responding to the media.
We're also on the lookout for people who can help us look ahead, anticipating when significant reports or other documents will be published and summarising the key points. If you'd like to be involved in this work, please let us know.
Communications
There continues to be a lot of media coverage in both the conventional press and on social media. Recent highlights include coverage in the Westmorland Gazette of the two year anniversary of the major fishkill in the River Kent. The outcome of the Environment Agency's investigation is still shrouded in mystery.
CRKC has also featured in Private Eye ('Sewage spills in Staveley's streets') and in a recent North West Tonight programme.
CRKC joining River Kent clean-up at Kendal Mountain Festival
A river clean-up will take place on Sunday 19 November as part of the Kendal Mountain Festival, in collaboration with Trash Free Trails. CRKC will also have a slot at the festival alongside River Lab. We'll keep you updated about how you can get involved.