Our local rivers need protection from pollution – join our campaign to help keep the River Kent clean.
Watch our introductory video and presentation below which explain who we are, what we are trying to achieve and what we have done so far

BACKGROUND
AÂ  Freedom of Information request by local citizens (Spring 2021) has shown that Staveley's current wastewater management system isn't working, and United Utilities are failing to invest to upgrade the infrastructure.
An 'emergency' discharge of untreated effluent has occurred 1,000 times in the last 3-year period directly into the River Kent from the Staveley treatment works. That is an average of nearly once a day.
Since 2015, during storms there have been 61 incidents of raw sewage flooding Staveley village putting the health of both residents and visitors at risk every time this happens.
Staveley with Ings Parish Council, through its Flood and Sewage Task Group, and Burneside Parish Council are holding both United Utilities and the Environment Agency (EA) to account for the sewage overspills in Staveley and Burneside when there is heavy and persistent rain.
Without proper investment to upgrade our sewage systems the community can't be protected nor can development of additional homes for local people be permitted as it will just add additional pressure to the failing wastewater management systems.
Our protected waterscape is being trashed, and the sewage spills make flooding incidents even more dangerous for residents.
Not only are our local rivers extremely popular with swimmers, paddlers, kayakers, fishermen etc but the river Kent is also designated as a Site of Special Scientific Interest (SSI). It is one of the few remaining homes for the UK's only native, freshwater, white-clawed crayfish which is on the global IUCN Red List of Threatened Species. The Freshwater Biological Association (FBA) and South Cumbria Rivers Trust (SCRT) have funding to undertake important conservation work to protect the freshwater pearl mussel (IUCN listed) which are more endangered than the giant panda!
And this is not just happening to Staveley and other villages/towns along the River Kent, but to communities right across England. The Environment Agency has published a report into raw sewage pollution that was highly critical of the water companies.  United Utilities has prioritised shareholder dividends over investment to keep communities such as Staveley safe.
And, probably most importantly, the whole regulatory system is messed up – regulation of the water industries is woefully inadequate and the Environment Agency isn't getting enough government funding to allow it to enforce these inadequate regulations.
NEWSLETTERS
We will be producing a bi-monthly newsletter to keep everyone updated. Copies of these will be available here.
We have a Facebook page where we also post regular news updates. Please join, follow, like, share!
PRESS COVERAGE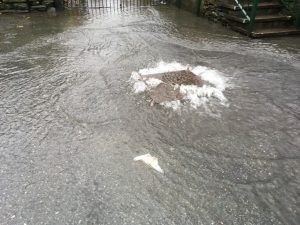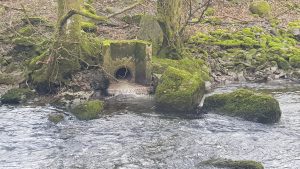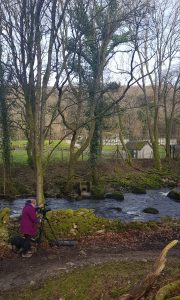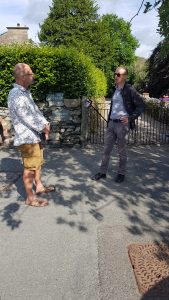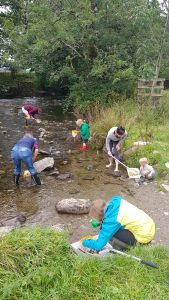 WHAT WE ARE DOING:Â 
SENS has reached out to representatives in Staveley, Bowston/Burneside and Kendal and set up a Clean River Kent community coalition, with input from experts from Ilkley, SCRT and FBA.
We have started having regular meetings to take forward our campaign work, and have an agreed set of Aims and Objectives.
We have set up a Facebook page – @cleanriverkent – to share updates on our work.

We are reaching out and engaging with people who use and enjoy the River Kent including eg anglers, canoeists and kayakers – to build up a network of supporters.
We held an Open Day in late March (see our Aims and Objectives document) for local organisations / stakeholders /community to update them on our intentions and seek their support.
We held a volunteer training day in May, and have just started our Summer Programme to collect water samples, user counts, personal diaries, photographs and a questionnaire – all aimed at collecting data for a submission to DEFRA for clean water bathing status for a stretch of the River Kent in October. More information about the Summer Programme – how to help and get involved.
We have established links with the Ilkley Clean River Group and are working with their scientific advisor to talk specifically about river water testing.
We have worked with a  3rd year student from the University of Cumbria who has written his dissertation on the River Kent, and has been undertaking complementary water testing.
We have visited the EA Information Hub in Little Aynam, Kendal, asked questions and established a relationship – will continue to ask questions.
We are keeping our media links warm, and will go back to them as soon as there are any newsworthy issues.
We have been attending meetings with Sewage and Flood Management Task Force, organised by the Parish Council. This group provides regular updated reports on the Parish Council Sewerage Reports webpage
GET INVOLVED, TAKE ACTION, CLEAN UP THE KENT! 
1. JOIN our Clean River Kent Group 
SENS is looking for volunteers to attend meetings, assist with survey work and water quality monitoring, organise clean-ups, highlight pollution incidents, campaign for bathing water designation and various other activities to protect the River Kent.
(England only has one river designated for swimming currently thanks to campaigners in Ilkley. France has 570.)
If you would like to join our mailing list to find out how to get involved email: senstaveley@gmail.com 
If you have ideas for local actions or campaigns that you would like to get involved with please do let us know!
2. DONATE to help fund the monitoring

Each water sample we take has to be analysised by an accredited laboratory. Each lab test costs about £40 plus VAT. We are hoping to raise approximately £5,000 for testing over the summer months. We will be setting up a Crowdfunder page shortly to raise funds for lab tests, as well as publicity, events and other activities – join our mailing list, or follow our Facebook page to be kept updated about when the Crowdfunder page will be up and running.
3. WRITE TO Tim Farron MP
Write to Tim and urge him to support our campaign to protect rivers across South Lakeland and 'Clean River Kent'. Contact him at: tim@timfarron.co.uk
3. SCRT Water Pollution and Water Quality pages 
South Cumbria Rivers Trust (SCRT)Â  has a Water Pollution page and Water Quality map for the public to record pollution incidents in South Cumbria. There is also a FAQ document that may provide you with answers to your questions.
4. ENGAGE with your local river 
Visit it, learn its history, share photos & stories on our Clean River Kent Facebook page
See a discharge into tthe river?Ring the EA Hotline 0800 80 70 60
5. FIND out more and spread the word
There are positive actions taking place around the country. Be inspired, learn more and share the word about what is being done to protect our rivers. We have shared some films, links to websites and other resources below for your information.
If you come across any other useful resources, or articles please email: senstaveley@gmail.com