The Kent & Gowan are under attack from pollution.
Join the campaign to 'Kick up a Stink'!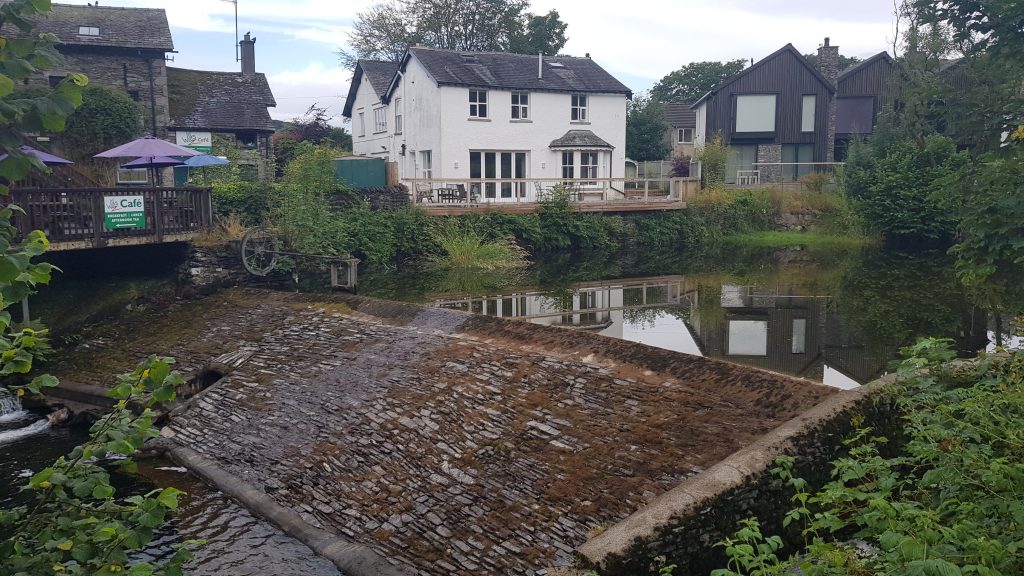 A recent Freedom of Information request by local citizens (Spring 2021) has shown that Staveley's current wastewater management system isn't working, and United Utilities are failing to invest to upgrade the infrastructure.
An 'emergency' discharge of untreated effluent has occurred 1,000 times in the last 3-year period directly into the river Kent. That is an average of nearly once a day.
Since 2015, during storms there have been 61 incidents of raw sewage flooding the village putting the health of both residents and visitors at risk every time this happens.
Without proper investment to upgrade our sewage systems the community can't be protected nor can development of additional homes for local people be permitted as it will just add additional pressure to the failing wastewater management systems.
Our protected waterscape is being trashed, and the sewage spills make flooding incidents even more dangerous for residents.
Not only are our local rivers extremely popular with bathers, but the river Kent is also designated as a Site of Special Scientific Interest (SSI) as one of the few remaining homes for the UK's only native, freshwater, white-clawed crayfish which is on the global IUCN Red List of Threatened Species.
And this is not just happening to Staveley and other villages along the river Kent, but to communities right across England. The Environment Agency recently published a report into raw sewage pollution that was highly critical of the water companies.  United Utilities has prioritised shareholder dividends over investment to keep communities such as Staveley safe.
SENS issued a press release (30th July) about the situation.
Staveley with Ings Parish Council also issued a press release 
The Parish Council also has a useful series of reports on their website. 
PRESS COVERAGE
BBC website article (& Panorama programme that name checks United Utilities earlier this year)
ITV Lookaround coverage
Westmoreland Gazette coverage (& front page related story about 1000's of dead fish in river Kent – Page 1 here, Continued on Page 2 here)
Smooth Radio coverage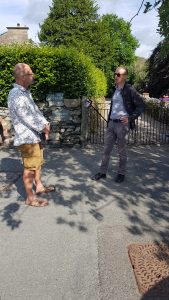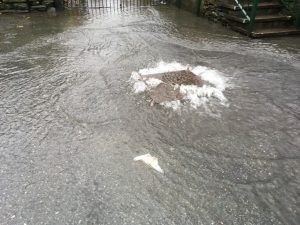 GET INVOLVED, TAKE ACTION, CLEAN UP THE KENT! 
WHAT YOU CAN DO:Â 
1. JOIN Save Staveley Rivers Friends Group 
SENS is starting a 'Friends' group to 'Clean up the Kent': organise clean-ups, highlight pollution incidents, campaign for bathing water designation and various other activities to protect our rivers.
(England only has one river designated for swimming currently thanks to campaigners in Ilkley. France has 570. Let's make the river Kent and Gowan the second and third!)
If you would like to join our mailing list to find out how to get involved email: savestaveleyrivers@gmail.com 
If you have ideas for local actions or campaigns that you would like to get involved with please do let us know!
2. SIGN this petition
A zoologist has started a petition –Â  "UK government : Stop water pollution in the Lake District"
Their goal is to reach 500 signatures and they need more support. You can read more and sign the petition HERE
3. WRITE TO Tim Farron MP
Write to Tim and urge him to support our campaign to protect rivers across South Lakeland and 'Clean up the Kent'. Contact him at: tim@timfarron.co.uk
3. SIGN River Action UK's national petition 
River Action UK is doing lots of great work to protect rivers across the UK. For more information and to sign their petition:Â Â riveractionuk.com
4. ENGAGE with your local river 
Visit it, learn its history, take children to play by it, share photos & stories on Staveley social media sites, including SENS Facebook page:Â SENS Facebook page
See a discharge into the Kent or the Gowan? Ring the Environment Agency Hotline 0800 80 70 60
5. FIND out more and spread the word
There are positive actions taking place around the country. Be inspired, learn more and share the word about what is being done to protect our rivers. We have shared some films, links to websites and other resources below for your information.
RIVERCIDE – a powerful, 60 minute documentary, narrated by George Monbiot, investigating who is responsible for polluting the UK rivers and why they aren't being stopped.

 Ilkley Clean River Group – they started a campaign, involving citizen's water monitoring to get the River Wharfe designated as a bathing river. Read more here:   https://www.facebook.com/IlkleyCleanRiver/

RIVER ACTION – an organisation committed to addressing the severe problem of river pollution. Lots of information, campaigns, news and a petition to sign.

Britain's rivers are in crisis, with only 14% in a good ecological state. Tom Heap takes a canoe trip along a waterway he knows well, the River Cam, to ask what's going on.
If you come across any other useful resources, or articles please email: savestaveleyrivers@gmail.com